Antonio Conte: "Wish Inter The Best, Achraf Hakimi's Dream Is To Play For Real Madrid"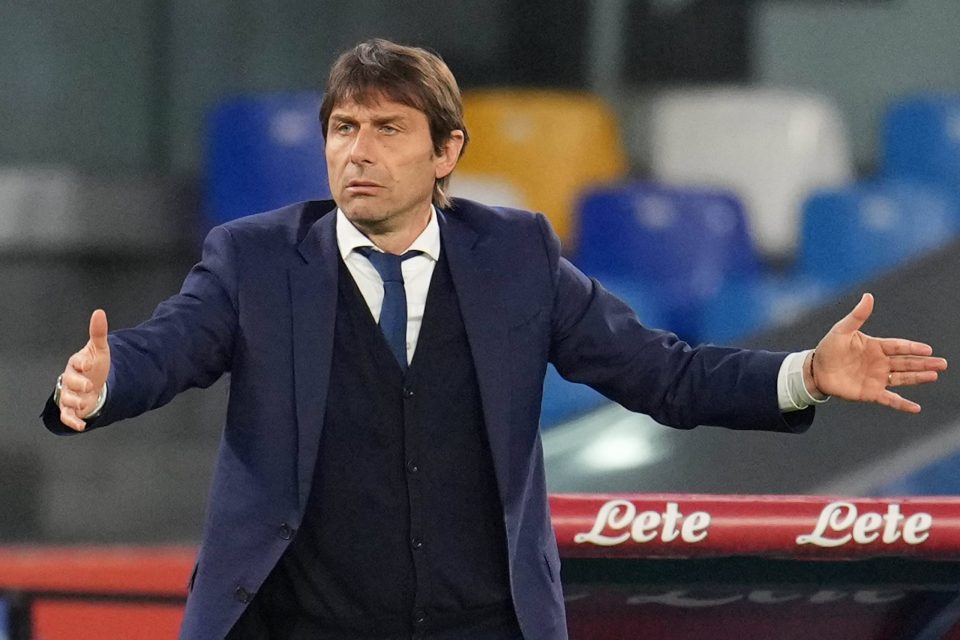 Former Inter head coach Antonio Conte still hopes to see the team that he departed over the summer do well, and will be rooting for the Nerazzurri in this evening's Champions League clash with Real Madrid.
Speaking to Italian broadcaster Sky Sport Italia before the match this evening, Conte wishes his former club luck, as well as talking about former player Achraf Hakimi, who came to Inter from this evening's opponents Real.
Hakimi joined Inter last summer from the Merengues, having never managed to establish himself as a regular starter in the Spanish capital, rather making a name for himself on loan with Borussia Dortmund.
The Moroccan only played one season for the Nerazzurri, having been sold to Paris Saint-Germain as the Nerazzurri needed to meet financial obligations.
As Conte explains, the 22-year-old still regrets not having been able to do more with Real, and would like to one day make an impact playing for the club where he came through the ranks.
"Psychologically Hakimi suffered a bit from last year's matches with Real Madrid," Conte said. "His dream is to return to play iwith that club as a key man."
Of the Moroccan's matches against Real in last season's Champions League he said, "I remember those two games very well, in particular the unfortunate passage that led to them going a goal up in Spain. From there he worked hard and I saw a young player who wanted to learn to work."
"He understood that what he did in the offensive phase was not enough," Conte said, "he needed a nit of hrlp and now he is among the strongest in the world. If he still works on the last pass he bcan be world-class."
On Hakimi's replacement Denzel Dumfries he said, "They've signed a great player to replace Hakimi. If he can play his way into the team he can be a great replacement for him."
On his feelings for his former club, Conte said, "There is certainly great affection, it was two beautiful and intense years. I have great memories of this group of guys and I hope that Inter can do better than we had done over the last two years."