Edin Dzeko On Inter's Champions League Hopes: "There Are Still Many Games To Play"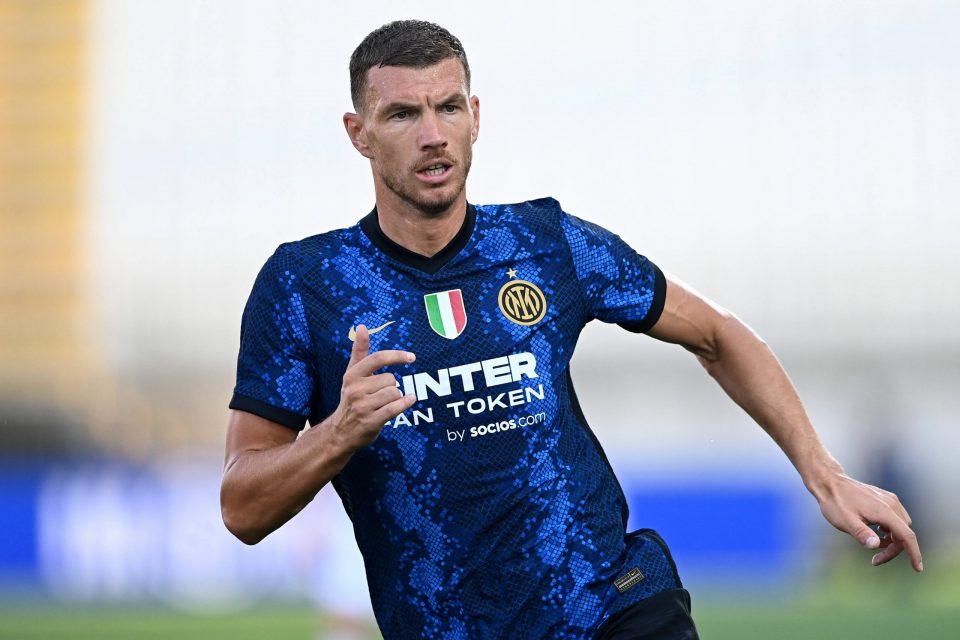 Inter striker Edin Dzeko has played down the long term effects of Inter's 1-0 defeat to Real Madrid in the Champions League on Wednesday night, according to a report in the Italian broadcast media.
Speaking after the match with Sky Sport, with quotes reported by FcINternews, the Bosnian striker praised his side for the number of chances they created but lamented the fact that they could not find the breakthrough sooner.
"We had a great first half, we wasted many opportunities, but it's Real Madrid. It's a pity that we didn't find the goal first."
It was the type of match that could easily have resulted in a comfortable win for Inter, and Edin Dzeko is very aware of that. He is keen to point out though that there are still five more group games to put it right.
"The match could have gone differently. It's a shame to concede a goal in the 90th minute, but there are still many games to play."
Inter created numerous presentable chances during the first half of the match at San Siro and continued to impress in the second half.
On the 89th minute though, Rodrygo converted an Eduardo Camavinga pass to steal the points.