Inter Coach Simone Inzaghi: "I'm Sorry For Our Fans, We Played Well"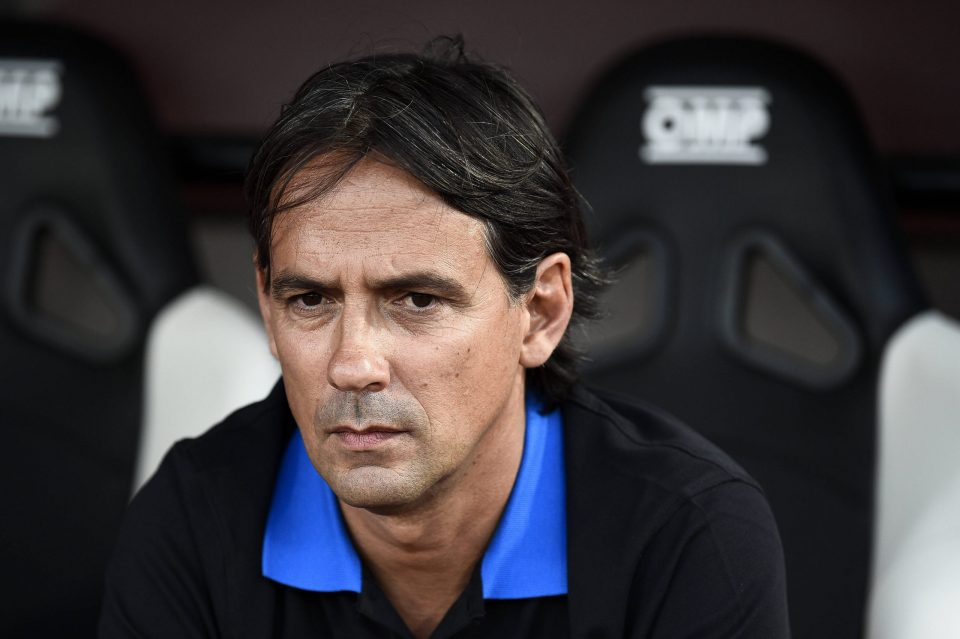 Inter head coach Simone Inzaghi is happy with how his team performed in this evening's Champions League clash with Real Madrid despite the bitter taste that the result left in his mouth.
Speaking to Italian broadcaster Amazon Prime after the match, the Nerazzurri boss apologized to the fans for the loss but stated that he was confident after seeing how his team played on the pitch against the La Liga leaders.
Inter will be desperate to make it through to the knockout rounds of this season's edition of the Champions League, having failed to do so at the last three times of asking.
For this reason, the loss against Real will come as an especially disappointing result, and even moreso given the circumstances of it, coming from a shock goal by Real striker Rodrygo in the dying minutes of a match in which the Nerazzurri looked to have earned a point and possibly deserved more.
However, Inzaghi is pleased with what he saw from is team and feels confident that if they continue performing this way then the results will come.
"Unfortunately we had to pay more attention, there was a minute left in the game," he said of the defensive lapse that led to Real's goal.
"There is regret, looking at a defeat after such a performance.
"But we must look forward, look at how we controlled the pitch against Real Madrid. I asked for personality and courage, which we showed, but we came up against a goalkeeper who wouldn't allow us to score," he reflected.
"I am very sorry to the fans, the club and the players who have given everything on the pitch," the coach said. "But unfortunately against great teams like this, they punish you at the slightest mistake.
"This is football, but looking at the performance I am confident for the future and for qualification."
"The good thing was the way we pressed high up, the aggressiveness with which we faced Real Madrid. The bad thing, Courtois saves. At least one or two of those shots had to go in."