Inter Midfielder Marcelo Brozovic: "We Should Have Led 3-0 After The First Half"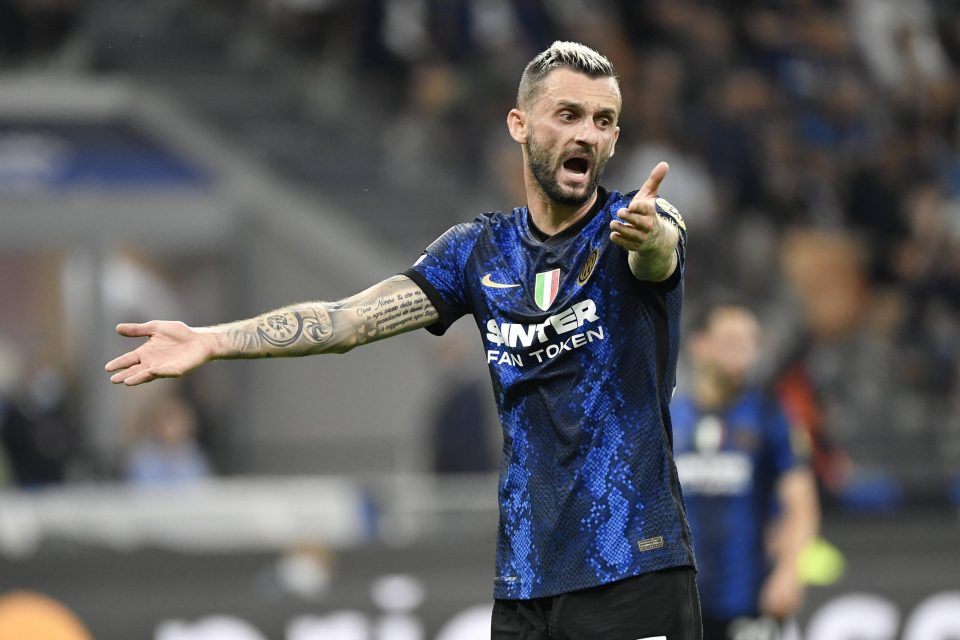 Inter midfielder Marcelo Brozovic wants to quickly move past this evening's disappointment in the Champions League against Real Madrid.
Speaking to Italian broadcaster Amazon Prime after the match, the Croatian spoke positively about his team's performance and gave the view that the Nerazzurri should have been well ahead after a strong first-half display.
In the end Inter lost 1-0 to a last-minute goal by Real striker Rodrygo, but they will rue the missed chances that came fell their way in a match where, particularly in the first half, they looked to be the side in control.
The Nerazzurri created chances virtually at will, and Brozovic himself had a shot go just wide of the post after a flowing move of which he was at the heart, as he had been all night, while Real keeper Thibaut Courtois produced some spectacular stops to deny an opening goal.
The Croatian doesn't want to dwell on the disappointment left by the defeat, and instead is determined to focus on the positive and on playing well through this busy period in the schedule.
"When you lose a game like this it's unfortunate," the Croatian said.
"We played extremely well in the first half, we should have gone in 3-0."
Of the bitter conclusion to the match he said, "And then we conceded a goal that shouldn't be allowed  in the Champions League.
"There is no difference between Inter and Real Madrid, but if you don't score, at the end you are vulnerable and you can lose the game."
He stated that it is "Better to get past it immediately, even if we have to see where we did well and where we need to improve. But now we play every three days, so we don't think about this match anymore."
Brozovic said he was happy with "How we played, we faced the Real without fear – only the goal was missing."