Thibaut Courtois' Performance Was Decisive In Inter's Loss Against Real Madrid, Italian Media Report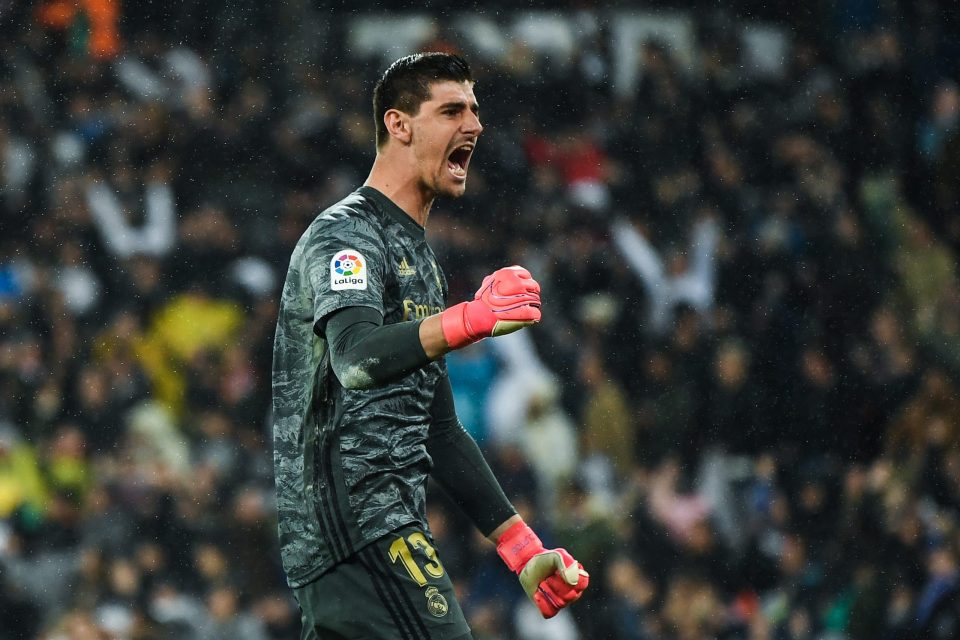 The incredible performance of Thibaut Courtois in goal for Real Madrid against Inter was the decisive factor of the game, according to a report in the Italian media today.
As has been reported by Corriere della Sera whilst analysing the game, it is decided that the key factor in Inter's defeat was the incredible run of saves that Thibaut Courtois made during the match, especially in the first half when Inter looked very dangerous.
The Belgian shot-stopper thwarted efforts from Lautaro Martinez, Edin Dzeko, and Milan Skriniar during the game. These saves kept Real Madrid in the contest and frustrated Inter.
That means the Spanish side were always in a position to snatch a winner if the opportunity came their way, and in the 89th minute it did.
Eduardo Camavinga broke into the box and lofted the ball across for Rodrygo, who swept it past Samir Handanovic and into the net.