Inter Coach Simone Inzaghi: "All Our Strikers Are Good, Denzel Dumfries Has Integrated In Best Way Possible"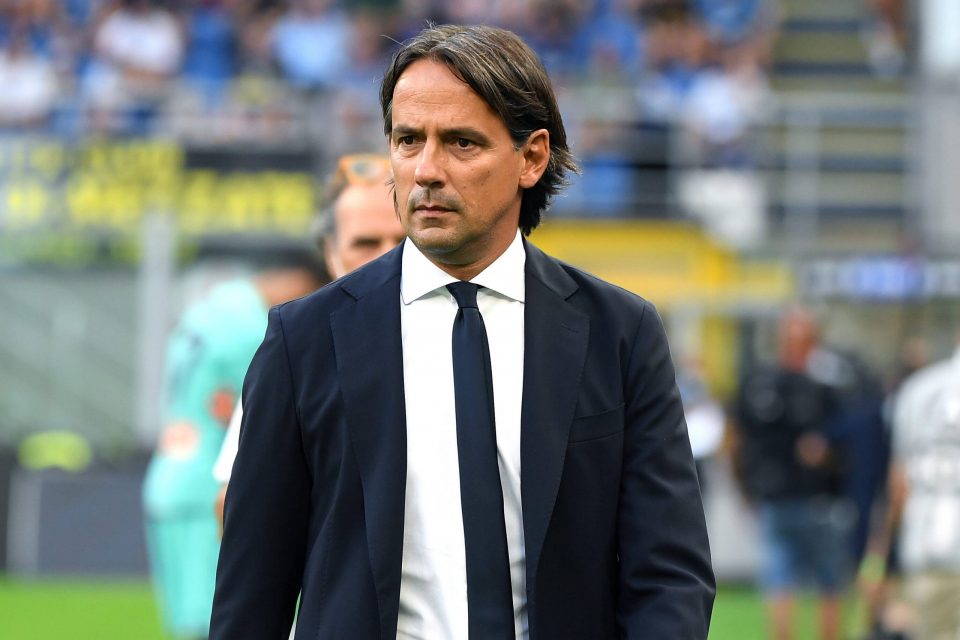 Inter head coach Simone Inzaghi has spoken about the quality of his squad and praised both the abilities and the preparedness of all of his forwards ahead of this evening's Serie A clash with Bologna.
Speaking to Italian broadcaster DAZN before the match, the 45-year-old gave an explanation of his thinking in selecting a strike partnership of Lautaro Martinez and Joaquin Correa, as well as singling out wing-back Denzel Dumfries for praise on the evening of his first start.
Edin Dzeko has started all three of the Nerazzurri's Serie A matches so far this season, as well as Wednesday's Champions League clash with Real Madrid, but Inzaghi has decided to go with Argentine duo Martinez and Correa this evening, believing that they will be able to work well together.
"There are no problems," he said, "Lautaro, Correa, Dzeko, Sanchez and Satriano are all strong – they are very important players who will give us a lot."
Meanwhile, Dumfries, who has only appeared off the bench so far since joining from PSV over the summer, and who has been limited in his impact, makes his first start and the coach believes that he will be able to be at his best.
"He demonstrated this month that he has integrated in the best possible way," Inzaghi said of the Dutchman, "he still has a problem with the language but he is very hard-working and is committed to being at his best."