Inter Defender Milan Skriniar: "Happy For The Goal, Always Look To Help The Team"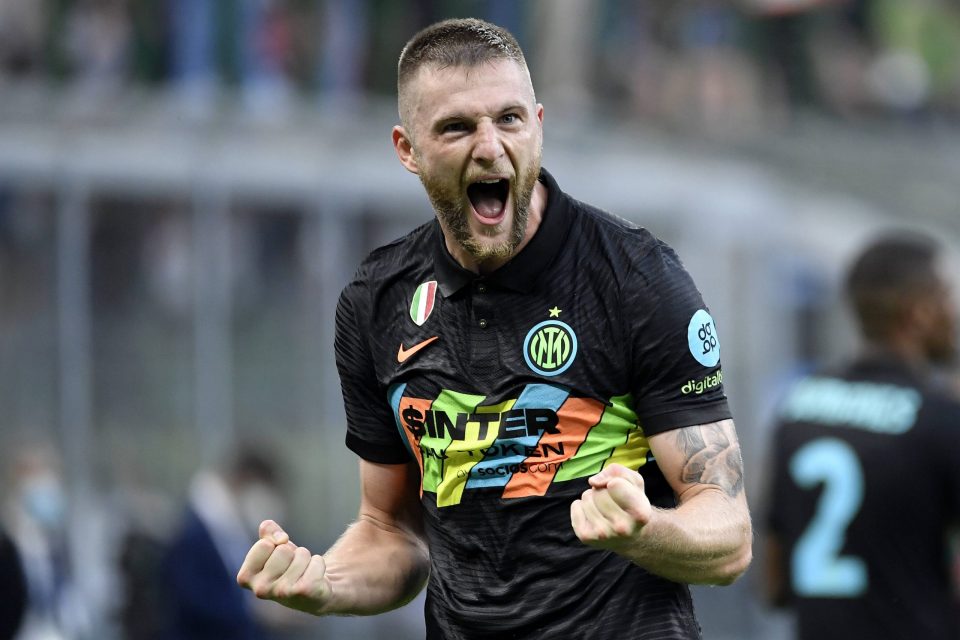 Inter defender Milan Skriniar is pleased after the Nerazzurri's 6-1 win over Bologna at the San Siro earlier this evening, and glad to have scored a goal.
Speaking to Inter TV, the Slovakia international expressed his happiness at having bagged his second goal of the season, and emphasised that the most important thing was making sure that he could contribute to the team doing well as a whole.
Skriniar got the Nerazzurri's second goal of the night, heading home from a Federico Dimarco corner in the 30th minute to give his side some breathing room in what turned out to be a very emphatic win.
The 26-year-old was especially pleased to have helped his team to an important three points which saw them bounce back from a disappointing start to their Champions League group stage campaign during the week, and stressed that the most significant thing was the overall performance of the team rather than his own goalscoring ambitions.
"I'm happy for the goal, but more so for the performance. We did very well, it was important to get into the game like this. We came off of two negative results, today it was important to win – we came into it with lots of desire, you could see it from the first minute."
On whether his performance against Real had been his strongest in an Inter shirt as has been suggested, he stated, "I don't know, but I felt good during the match. Then the result wasn't positive, so it's a shame. It was important to win, now we have to continue."
On his leadership qualities the former Sampdoria player said, "I try to help my teammates when I can, I feel good and I always try to lend a hand."
"Better after a win," the defender said of how he's getting into a mindset for the matches to come, "that's what we like and we have to look for it in the next matches too."