Bologna Coach Sinisa Mihajlovic After Inter Defeat: "The Game Ended In First Half"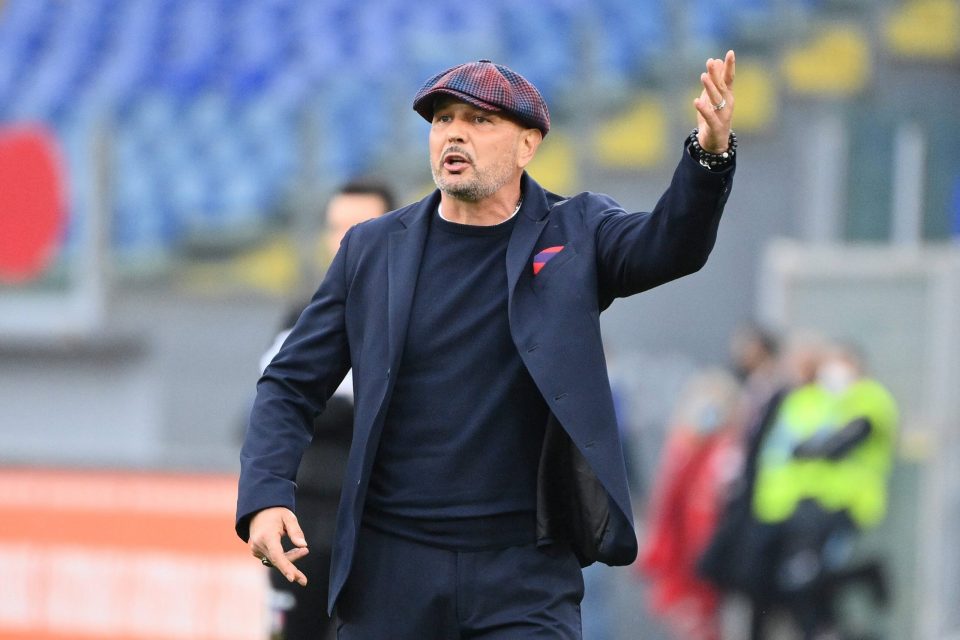 Bologna head coach Sinisa Mihajlovic has given his views on his team's 6-1 defeat at the hands of Inter at the San Siro yesterday evening.
Speaking to Italian broadcaster DAZN after the match, the Serbian tactician stated that he thought the Nerazzurri had showed their supremacy in the first half of the match but that in the second half his side were not able to remain competitive.
Inter bounced back from a disappointing midweek loss to Real Madrid by beating Bologna in emphatic fashion, while the Rossoblu's unbeaten start to the season came to an end in Lombardy.
Bologna had only conceded one goal across three matches to start their Serie A campaign off, while they conceded three in each half against a resurgent Nerazzurri side.
Mihajlovic believes that it was the first half of the match which was especially significant, in which the Nerazzurri found a way to break the deadlock and get off the mark, while his team crumbled once they lost their foothold in the match.
"The game ended in the first half, we played and they scored three goals, which we took too easy. If we had levelled it at 1-1, who knows how it would have ended – football is not played with ifs and buts, but with facts," the coach said.
"In the first half the result was very harsh for how we played," he went on. "In the second we fell apart and we lost the solidity we had in the last two matches. If you play against Inter, you pay for every mistake – we had to be more compact."
The Serbian stated, "In the first half I was quite satisfied, there were three major situations – no one expected them to score six goals, they did their job and if they could, they would have scored ten."
"We knew that they played by closing down and breaking quickly," Mihajlovic explained, "they have a lot of pace – they have Dumfries, Lautaro, Correa. The third goal comes from two favourable bounces for them, we could have dealt with it better."
He went on, "You can't make mistakes against the top teams, they too made mistakes but we weren't good at exploiting them. We are aware of our qualities, we must go back to being humble when we defend – it was written that today we would have conceded goals, maybe not, it has been talked about a lot during the week."
On the Nerazzurri's flaws, Mihajlovic said, "There are, as for all the teams – but today we were much weaker. Let's not go into this analysis, the game has passed and we have to analyze it well by seeing the mistakes without repeating them."