Official – Referee Michael Fabbri To Be In Charge Of Fiorentina Vs Inter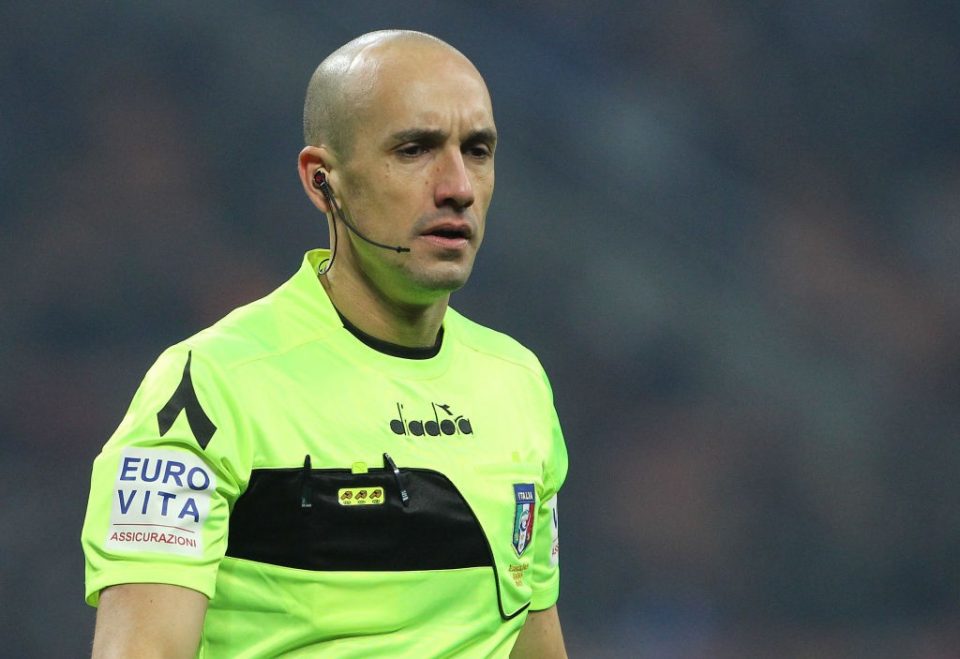 Referee Michael Fabbri will take charge of Inter's Serie A match against Fiorentina at the Stadio Artemio Franchi tomorrow.
This is confirmed by the Nerazzurri's official site, who announce that Fabbri will head up the team of officials in charge of the clash.
Assisting Fabbri in officiating the match will be Alessandro Costanzo and Matteo Passeri, while the role of the fourth official will be taken by Luca Zefferli.
In the VAR booth, the likes of Fabio Maresca and Ciro Carbone will be responsible for making sure that any major errors made by the officiating team on the pitch are corrected.
Inter will hope that the focus for tomorrow's match against Vincenzo Italiano's men in Tuscany will not turn on any controversial refereeing decisions, and that the focus will be on the action on the pitch between the two in-form sides as they look to keep their respective strong starts to the season going.