Inter Coach Simone Inzaghi: "Next Objective Is Atalanta, Ivan Perisic Followed Instinct On Goal"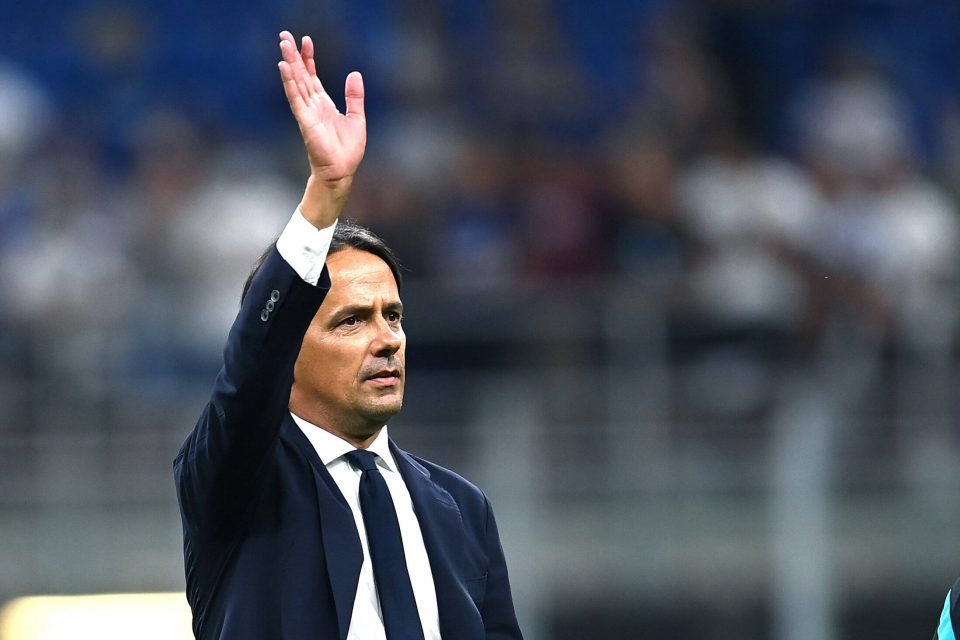 Inter head coach Simone Inzaghi is satisfied with 3-1 win in this evening's Serie A clash with Fiorentina, but he knows that his team were made to work for it.
Speaking to Italian broadcaster DAZN after the match, the Nerazzurri boss gave his immediate reaction to the important win at the Stadio Artemio Franchi.
Inzaghi had warned his players not to get too complacent from their emphatic win against Bologna over the weekend and that La Viola are a tough side, and so it proved with Vincenzo Italiano's men looking the better side in the first half and deservedly going in ahead at the interval.
However, the Nerazzurri found themselves in the second half, showing their quality and determination to claw back all three points in a frenetic half which saw Fiorentina winger Nicolas Gonzalez sent off.
"I arrived at a winning group, luckily I had won something too," he said of his team.
"We found each other, we are growing. We made a great start to the season but we can still grow."
Of the match he said, "In the first thirty minutes we suffered at the hands of a great Fiorentina team, then we did better from the last quarter of an hour of the first half, and in the second half we scored three goals and it could have been more."
On the importance of set pieces he said, "We have excellent strikers, plus players like Calhanoglu, Dimarco and if necessary Brozovic who know how to take free kicks well.
"We have physicality, structure, and we must exploit them well."
Inzaghi stated that this evening was "Definitely a very important victory. I am very satisfied, especially with the response, when you go down at such a ground it is not easy.
"But in the interval we spoke frankly and in the second half they did their duty."
Asked whether he was preparing to bring goalscorers Edin Dzeko and Matteo Darmian off before they scored in the second half, Inzaghi responded, "Dzeko without a doubt, with Darmian we were considering it before the goal with the staff.
"I have a competitive squad fortunately – I have Sanchez who has been training with us for a week, then Perisic scored when I put him as a forward. You must follow your instinct."
The coach stated that during halftime the players told him "That we were too off technically. We knew they would be ferocious in coming to press us but we made too many errors."
"I told them that maybe they wouldn't keep that pace the entire match, we had to take the right positions," he went on. "We found the rhythm, scored three goals and helped by the expulsion of Gonzalez we could have scored more."
"After what happened in the summer," he concluded, "we had to continue. I am fortunate to have behind me a club that, after losing three key players like Lukaku, Hakimi and Eriksen, did not break down and brought in functional players."
"This summer there was little talk about Inter, we had to respond on the pitch. Now we have to go from match to match, we have to look to the next target which is Atalanta who visit in four days, and we have to prepare for them in the best possible way."