Inter Wingback Matteo Darmian: "It Was Tough Today, Nice To Score Important Goals"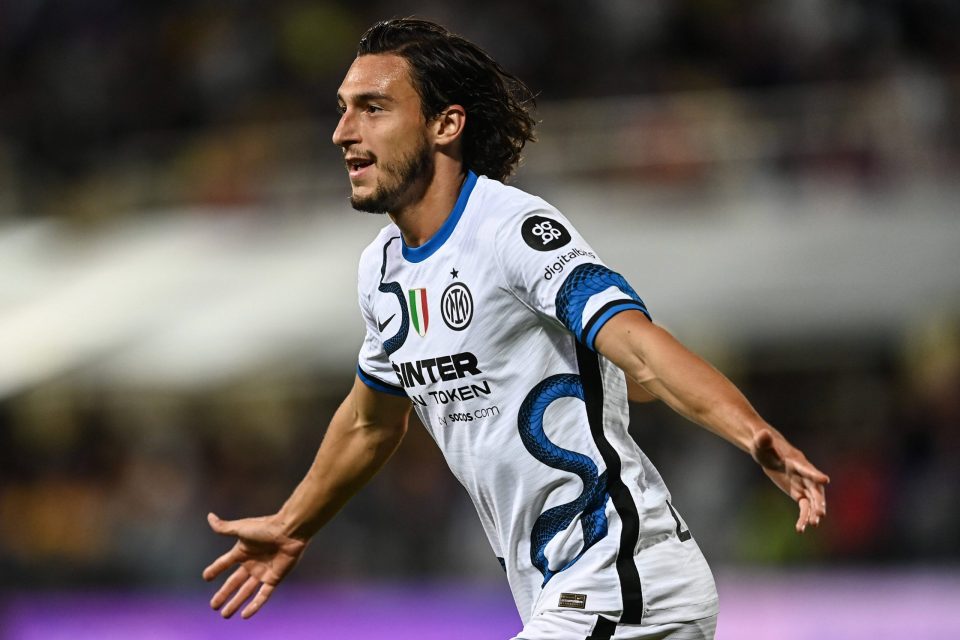 Inter wing-back Matteo Darmian is glad to have helped his team to three important points this evening at the Stadio Artemio Franchi.
Speaking to Inter TV after the 3-1 win against Fiorentina, the wing-back gave his immediate reaction to a match in which the Nerazzurri had to come from a goal down to secure a second consecutive victory.
Darmian and his teammates struggled during a first team in which Vincenzo Italiano's men looked the better side and deservedly went in at halftime a goal ahead, but in the second half the Nerazzurri showed their quality and determination to claw back the win.
The 31-year-old had a big role to play in the comeback, with his well-taken equalizer capping off a passing sequence which came right at a time when the Nerazzurri finally looked to have a real foothold in this difficult away fixture, and initiated a comeback which saw the team win comfortably in the end.
"These three points mean a lot," Darmian said, "we knew it would be difficult tonight and we saw why they made it difficult for us in the first half. We did well not to fall apart. Scoring at San Siro is important, especially now that our fans are back, but when you can also score away and bring important points back home it's always nice."
On his equalizer he said, "The wing-back has to arrive in those situations and give support to the attacking move, then when you get there you try to give your all. We hope to score many more. Today it was important to get a result, we knew it would not be easy."
"We wanted to give a signal to ourselves and the other teams," he went on. "We had a great reaction and certainly these points are significant. Let's enjoy this victory and then think about the next match which will be difficult and important. We will try to bring home the three points."