Referee Michael Fabbri's Performance In Inter's Win Against Fiorentina Deemed "A Horror" By Italian Media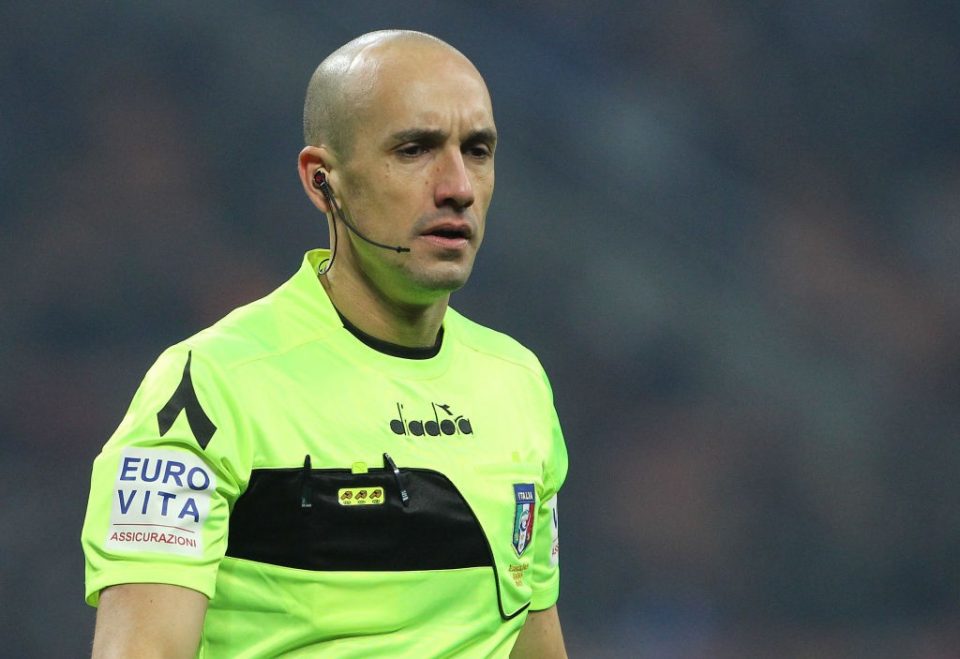 Referee Michael Fabbri has come in for criticism for his performance in charge of Inter's win against Fiorentina at the Stadio Artemio Franchi yesterday.
The Italian official received a grade of 4.5/10 from Milan-based newspaper Gazzetta dello Sport in today's print edition, who highlighted several key decisions that Fabbri got wrong, especialy ones during the the first half which all went against the Nerazzurri.
Early on in the match Fabbri booked Nerazzurri defender Milan Skriniar for what looked to be a perfectly clean challenge to win the ball off of Viola winger Nicolas Gonzalez, but which Fabbri had apparently deemed to be too forceful despite winning the ball before making contact with the opponent.
Then, on Fiorentina's goal, the Gazzetta suggests that either Fabbri or the VAR head official Fabio Maresca should have had a closer look at the challenge by Gonzalez on Skriniar in the buildup, with what could have been seen as an excessive shove on the back of the Slovak.
In the end Fabbri awarded the goal, presumably having seen the incident as a fair challenge between two players both going for the ball.
In the 37th minute the Nerazzurri were denied a free kick on the edge of the area for what looked to be a blatant handball by Fiorentina defender Cristiano Biraghi, whose arm appeared to move towards the ball.
As the incident did not occur within the area, VAR could not have intervened to reverse the decision on the pitch, though it did appear to be an error by Fabbri.
During the second half, Gonzalez was at the centre of the action once again when Fabbri sent the Argentine winger off for two yellow cards in quick succession while La Viola were trailing by a goal, arguably making the game easier for Inter to see out.
The 23-year-old can have few complaints given that the yellows came for miming a booking and then sarcastic applause towards the referee amid excessive protestations, both bookable offenses, with the summer arrival at La Viola from Stuttgart having appeared to lose his head.
However, Gonzalez did have reason to be annoyed with the official, having appeared to have been on the receiving end of a blatant shirt-pull by Inter defender Alessandro Bastoni to stop him from progressing.
Fabbri did not see it that way, however, not even giving a foul, and the Argentine was sent off by Fabbri to cap off a display by the official which the Gazzetta described as "a horror"