Official – Referee Istvan Kovacs To Officiate Inter's Champions League Clash With Shakhtar Donetsk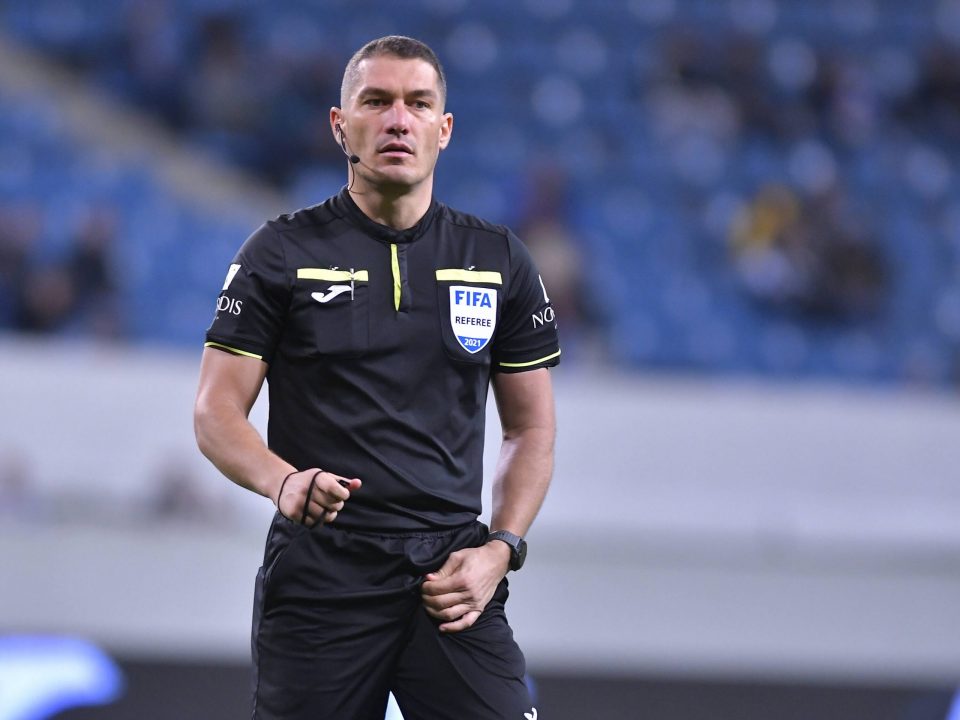 Romanian referee Istvan Kovacs will officiate Inter's Champions League clash with Shakhtar Donetsk on Tuesday evening.
This is confirmed by the Nerazzurri on their official site, where they list the complete officiating crew for the crucial Champions League group stage fixture in Ukraine.
Inter travel to Ukraine knowing that they will need to pick up a result if they don't want to leave their hopes of qualifying for the knockout rounds of this season's competition in serious jeopardy, having suffered a disappointing defeat at the hands of Real Madrid in their opening group stage match.
They now know who will be in charge of the match, with Kovacs having been announced as the head referee for the fixture, while the likes of Vasile Florin Marinescu and Ovidiu Artene will assist him.
Andrei Chivulete will act as the fourth official for the match, while the likes of Marco Fritz and Ovidiu Haţegan will occupy the VAR booth and oversee the match to correct any incorrect decisions on the pitch.