Referee Fabio Maresca Criticized For Performance In Inter's Draw With Atalanta By Italian Media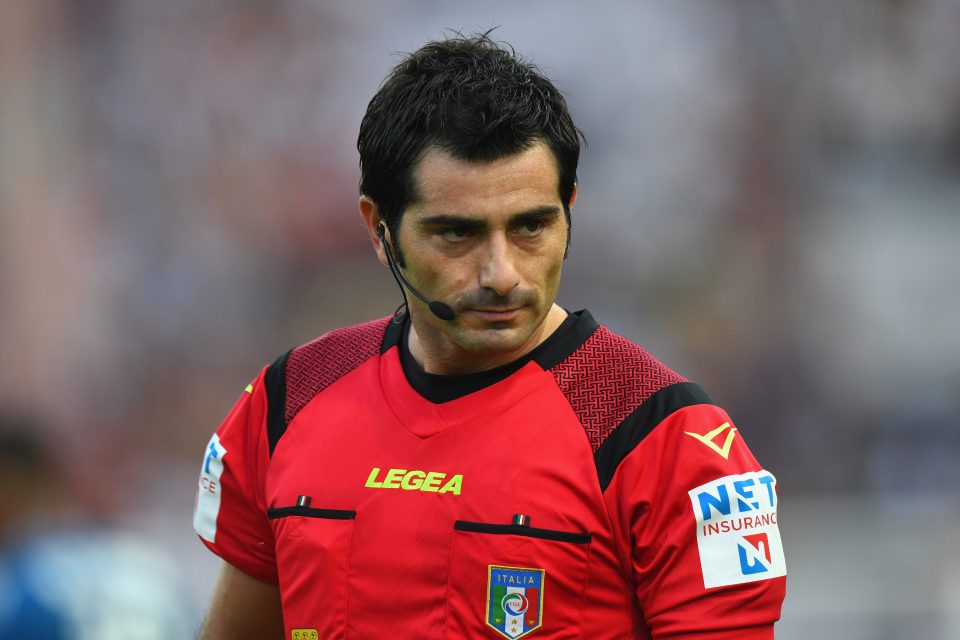 Referee Fabio Maresca has come in for criticism following his performance in Inter's 2-2 draw against Atalanta at the San Siro yesterday evening.
This according to today's print edition of Rome-based newspaper Corriere dello Sport, who suggest that the official failed to keep a lid on the match and that he made several questionable decisions.
In the end the 2-2 scoreline for La Dea's visit reflected the run of play between the two sides pretty fairly, and the match did not turn on any moments of officiating controversy.
However, in two important sequences towards the end of the match the head referee's conduct did not help calm down matters, with the amount of time it took for him to award a stonewall penalty for a Merih Demiral causing some confusion and anxiety, with the decision finally being made with the assistance of VAR.
Atalanta had a late winner ruled out, and the decision was undeniably correct given that the ball had passed well out of play in the buildup to the striker, but the Atalanta players still protested vehemently, suggesting that the official had let the atmosphere of the match get out of hand.
Overall, Maresca's display came in for criticism from the Corriere for handing out too many yellow cards in a match which saw frustration and dissent from players on both teams throughout.