Argetina Coach Lionel Scaloni On Inter Stars: "We Are Happy With Lautaro Martinez & Joaquin Correa"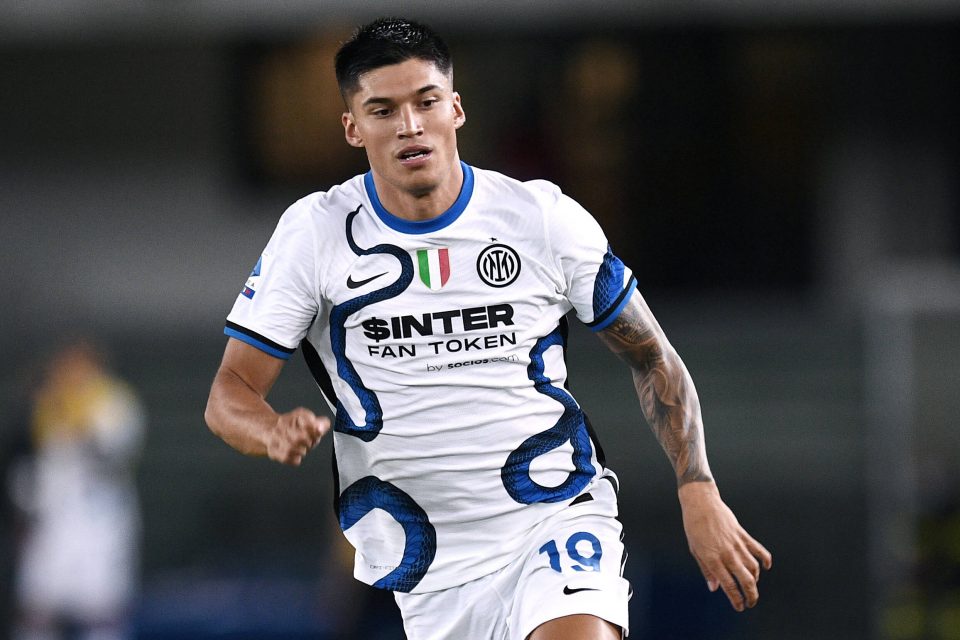 Argentina boss Lionel Scaloni has suggested that he is happy with the form and contributions of Inter duo Lautaro Martinez and Joaquin Correa, according to a report in the Argentinian broadcast media today.
Whilst speaking to Argentinian news outlet Tyc Sports, Lionel Scaloni explained that he is happy with the two Inter strikers and it seems they will be part of the squad for the foreseeable future.
He also suggested he wants Barcelona's Sergio Aguero to join them, saying: "We are happy with Lautaro and Joaquín Correa, we would like Aguero to join us."
Sergio Aguero joined Barcelona from Manchester City in the summer but has been injured during the beginning of the season. That has also kept him out of contention for Argentina, but the coach clearly wants him to be an option soon.
"He is a player that interests us, but we need him to play. We hope he recovers and complicates things for me."
The next international break could see Joaquin Correa and Lautaro Martinez return to Inter very late before the next fixture against Lazio, causing Simone Inzaghi some very serious selection problems for that match.