Ex-Palmeiras Sporting Director Alexandre Mattos: "Inter Wanted Gabriel Jesus But He Preferred Man City Move"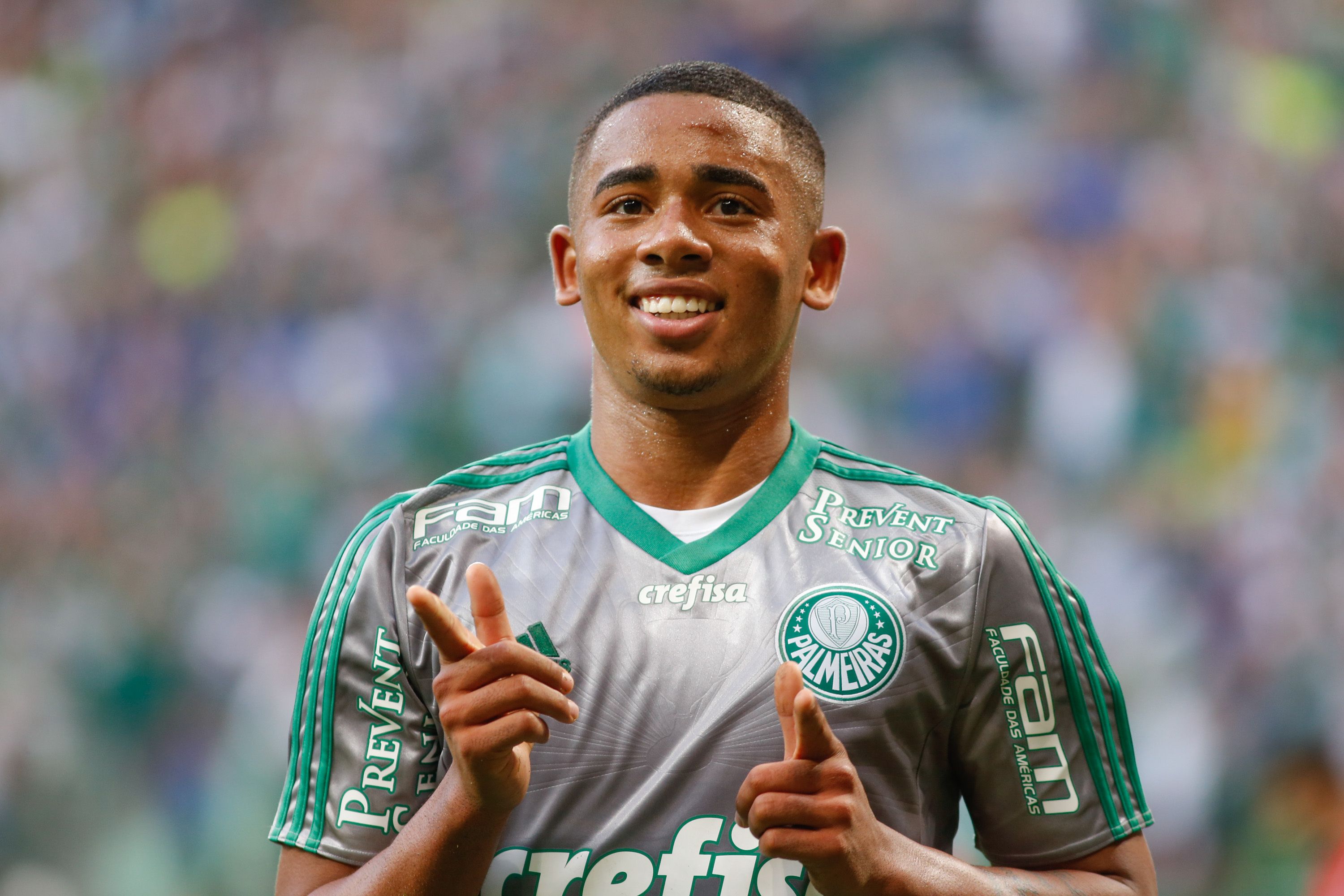 Inter made an attempt to sign striker Gabriel Jesus from Palmeiras in the summer of 2016, but in the end the player decided to prioritize making the switch to Manchester City later that year.
This according to former Palmeiras Sporting Director Alexandre Mattos, who revealed in an interview with ESPN that the Nerazzurri had been in talks for the then-teenage striker who they hoped to sign ahead of City, but that the player felt that he had already made an agreement with the English club.
In the end Inter signed another young Brazilian striker that summer, in the form of Gabriel Barbosa, and the move never worked out with the player eventually departing the club after he was unable to make an impression.
Barbosa is back in Brazil where he has been able to find his scoring form again, finding the back of the net prolifically at Flamengo, whereas Jesus is still at City where he has not always been a regular starter but has still managed to make over two hundred appearances and help the club to three Premier League titles.
However, the now-24-year-old could have made the switch to Serie A to join the Nerazzurri instead, as they had been very keen.
"Palmeiras has Gabriel Jesus in the middle of the year to Manchester City," Mattos explained. "We believed Gabriel would stay with us until the end of the year, to try to win the championship. And first we convinced Gabriel, then we convinced City, we took out insurance."
He continued, "Huge difficulties, because of the English rules, but we managed it. But I wanted to protect the club, because the requests started to become so numerous and the contract included an €8 million clause. For this reason, I went to Europe to meet some clubs."
"During these meetings," he explained, "I realized that Inter also wanted Gabriel very much. And I also negotiated astronomical amounts​​with Inter. They made their proposal, but Gabriel didn't want to join. Gabriel had given his word to Pep Guardiola. But I was very close to the directors, in particular to the Sporting Director of Inter."
Mattos went on, "I spoke with the player's agent, with the Inter manager, and an Italian agent who had called me up, and I proposed the name of Gabriel Barbosa to them, saying that he still had more experience than Gabriel Jesus."
"The Inter director asked me if he was good, and I replied: 'No, he's extraordinary.' Which I really think, just look at what Gabigol is doing today. The deal was done, even for a figure lower than what Inter were going to pay for Gabriel Jesus."