Ex-Napoli Midfielder Dario Marcolin: "Sassuolo's Gregoire Defrel Was Looking For Contact Vs Inter's Samir Handanovic"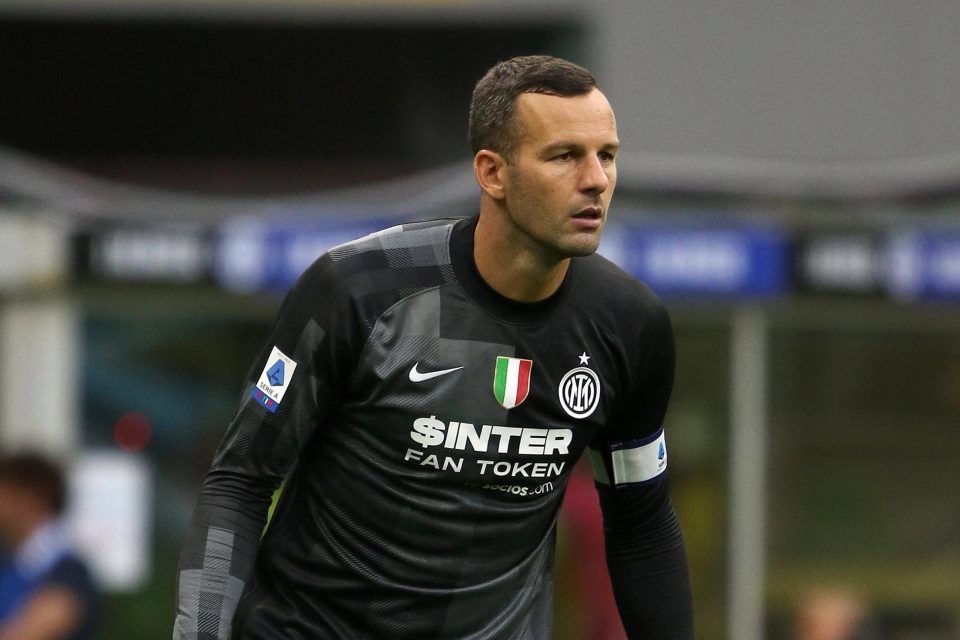 Former Napoli, Sampdoria, and Lazio midfielder Dario Marcolin believes that Inter goalkeeper Samir Handanovic did everything he could to avoid fouling Sassuolo's Gregoire Defrel in their clash during yesterday's Serie A clash and that the decision not to show him a red card for the incident was correct.
Speaking to Italian broadcaster DAZN after the match, the 49-year-old expressed the view that the Sassuolo attacker had been looking for the contact and could have easily avoided the challenge of the Nerazzurri keeper.
Inter captain Handanovic had been at the centre of the action throughout the first half of his team's clash with the Neroverdi, responding to his critics with important saves before a controversial episode where he looked to have brought down Defrel after the Frenchman poked the ball away from him to be potentially through on goal.
However, Marcolin is of the view that because the Nerazzurri keeper was making every effort to pull out of the challenge, Defrel could well have gotten past him rather than taking the contact, and so there was no foul or red card.
"Consigli on Dzeko was naive," he said of Inter's second-half penalty, "Handanovic on the other hand did not interrupt Defrel's run and tries to pull out of the challenge. Defrel could have skipped over the Inter goalkeeper in a thousand ways, but instead he gave me the impression that he was looking for contact at all costs."