Inter May Have An Answer Around Christian Eriksen's Condition In January, Italian Media Claim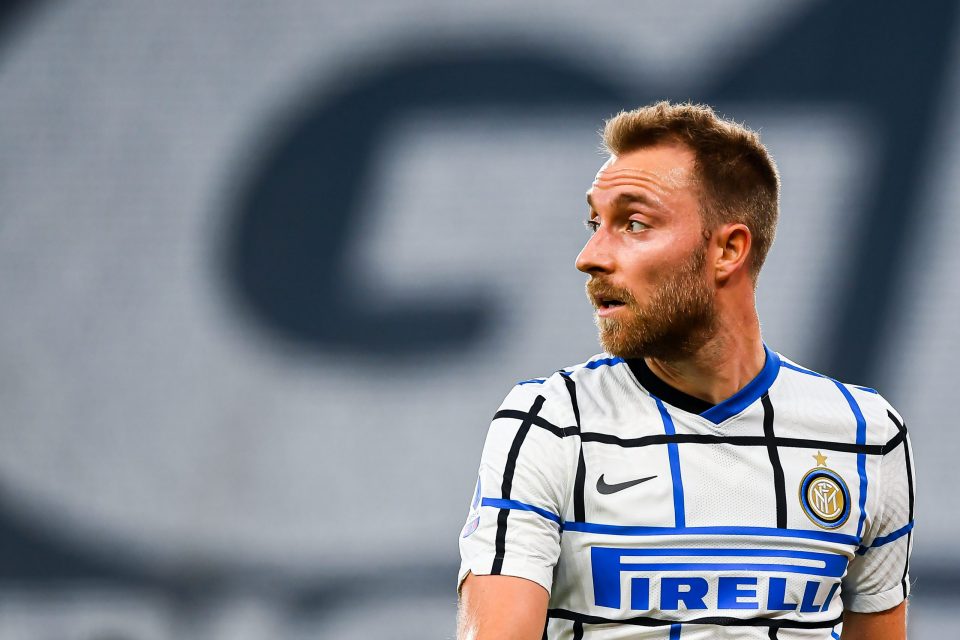 Inter may finally know if Christian Eriksen will be able to play for them again following further tests and meetings in January 2022, according to a report in the Italian media today.
As has been reported by La Repubblica today, Christian Eriksen has been fitted with a subcutaneous defibrillator which regulates his heart to ensure his safety.
A player having this type of medical equipment prohibits them from playing professional football in Italy as the FIGC are extremely forceful on the topic of cardiac arrest.
Depending on if his condition has improved or not though, he could have the defibrillator removed. That along with further tests could mean he can play for Inter again.
If it is not safe to remove it, Christian Eriksen will still be able to play in other leagues where the regulations are not so strong.
The defibrillator was fitted immediately after his cardiac arrest at Euro 2020.