Ex-Inter Defender Riccardo Ferri On Simone Inzaghi's Team: "The Defence Is Envied By Everyone"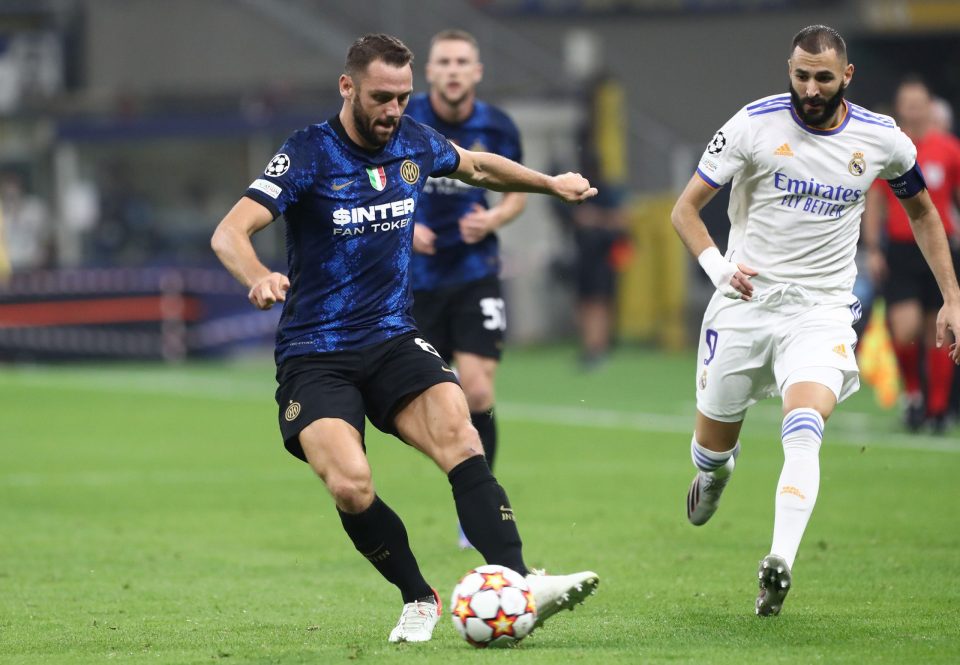 Ex-Inter defender Riccardo Ferri has been praising the defence that Inter currently have and believes the whole of Serie A are jealous of it, according to a report in the Italian print media today.
Whilst speaking to Tuttosport, Riccardo Ferri suggested that Inter's three defenders would get into the starting eleven of all the other top Italian sides.
"It remains a defence envied by everyone because Bastoni, Skriniar and de Vrij have no peers. If I go to see Juve, would our players play with Allegri? In my opinion, yes.
"Would they play for Milan? In my opinion still yes. They could only play with Tomori right now. Napoli? Only Koulibaly can play with them."
Riccardo Ferri also talked about Samir Handanovic who has come under pressure at Inter for persistently making mistakes.
"Handanovic is always one of that group of goalkeepers that are difficult to replace. He has already been decisively positive in 2-3 matches again this year. Unfortunately, those races are forgotten too quickly.
"In Florence, for one thing, it was fundamental. Handanovic is a reserved person, who by nature does not like to communicate his mood. When you are on the pitch and you are decisive you do not need this aspect but when things start to change if you are able to communicate you can also reach the hearts of the fans.
"It is right that the club starts looking around. However, this can put additional pressure. It is not possible to slip everything on, but at 37 you don't have to worry if you are questioned, at 20 yes."
Riccardo Ferri believes that Inter should sign Torino defender Armando Izzo to provide better quality depth to the defence.
"I like him very much. But then when you come to Inter you have to deal with another reality, other pressures, other responsibilities.
"Izzo must come here and prove that he is worth as much as the others if not more to deserve a starting shirt.
"The season is very long: there is the commitment of the Champions League, the Italian Cup and being protagonists in the league takes away a lot of energy and therefore it is clear that we need players who are able to immerse themselves in the Inter reality but who also have an important physicality and Izzo is definitely one of these players. Izzo has already shown that he can play his role with strength and determination."
Discussing the overall Serie A title race, Riccardo Ferri said that Inter have changed a lot from last season but the other top sides have stayed the same.
"It is not possible to make comparisons with last season. Inter has changed but AC Milan, Juventus, Napoli and all the others have not changed.
"Repeating the championship a year ago and putting the second star on the chest would be a great success and he would be recognized."