Ex-Inter Owner Massimo Moratti On Ronaldo at Inter: "He Was Kissed By God"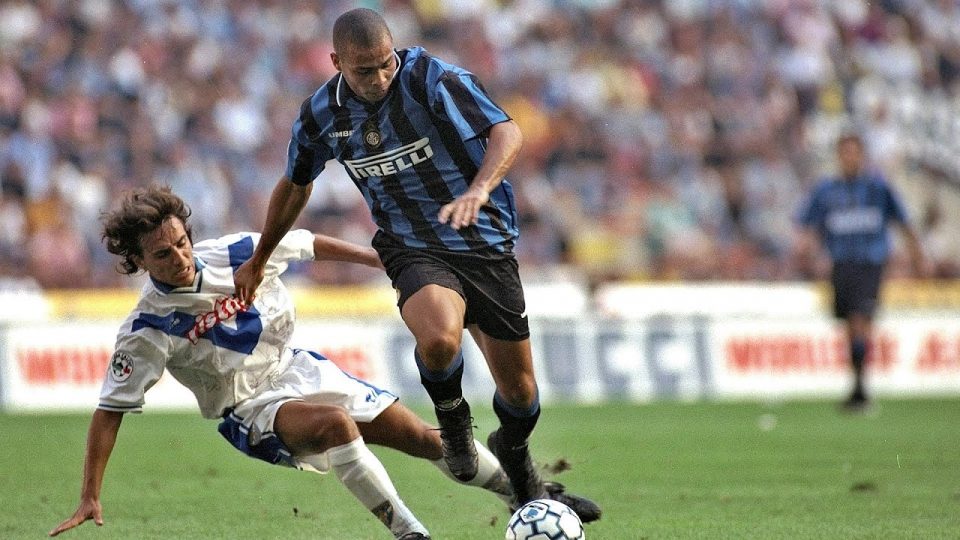 Former Inter owner Massimo Moratti has been discussing those who were part of the club whilst he was in charge, such as Ronaldo and Zlatan Ibrahimovic, according to a report in the Italian media today.
Speaking during an interview with Corriere dello Sport, Massimo Moratti explained that the two famous strikers were excellent investments for Inter, and showed his affection for Ronaldo.
"Selling players was not good for me but Ronaldo and Ibrahimovic were great deals, real investments. The opposites. The Ronaldo of '98 cannot be described with human accents, he was kissed by God."
Speaking of now-AC Milan striker Zlatan Ibrahimovic, Massimo Moratti explained that he always wanted to give advice and he appears to still be the same.
"A very special guy, very nice. The opera singer, wanted to be respected, the team were to recognize the leadership, he was the boss, he also gave excellent advice. Even today, at forty, he doesn't seem to have changed."
The Inter side that won the treble is the one that Massimo Moratti favours the most, but he still admires those from the late 1990s and early 2000s.
"I would offend whoever has won everything if I indicated another team. That of Ronaldo, Zamorano, Recoba and Djorkaeff, however, remained in my heart."
Massimo Moratti looks back fondly at the time he and Jose Mourinho spent together at Inter, given that is when the treble was won.
"Of course, Mourinho is good and I am happy that he is at Roma, where he is doing well. I took him because it reminded me so much of Herrera, I was amused by the fact that like the Magician he was different, provocative, very skilled at communicating, very intelligent. In addition to being exceptionally successful."
The ex-owner also suggested that Roberto Mancini was an extremely emotional player and coach during his time.
"The value could also be the defect: the emotionality. We have always remained connected. Roberto was a boy, he kept all the emotionality of the player. We lost to Lazio and I found him in the locker room crying in a corner, the tears made it clear that he was terribly interested in doing well.
"You are also fond of Roberto for how he lives football, the game, the moments. Emotionality becomes a defect when it prevails over the rest, precisely this aspect of the character led him to say that at the end of the season he would be gone."