Ex-Inter Player Ze Elias On Calciopoli: "It Was A Shame For Juventus & Luciano Moggi"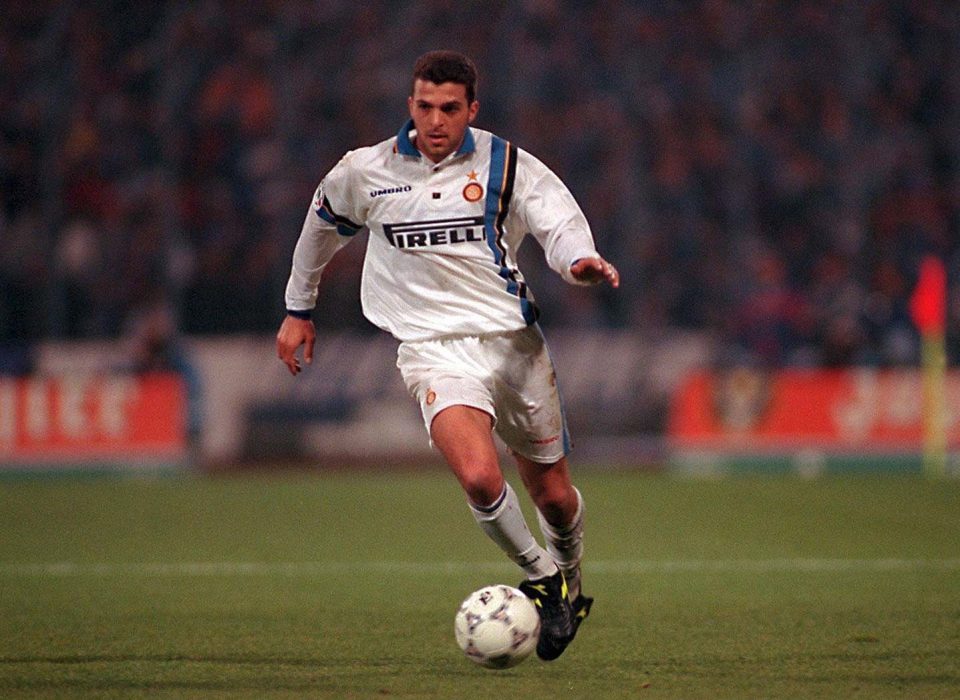 Ex-Inter player Ze Elias has spoken out about the refereeing controversies that he experienced during his time playing for the Nerazzurri, according to a report in the American media.
Speaking during an interview with ESPN, Ze Elias was discussing the Calciopoli scandal that rocked Italian football during the mid 2000s and saw Juventus get relegated to Serie B, as well as points deductions for other sides.
"It was a shame for Juventus and their manager Luciano Moggi. Inter fans continue to say that the title was stolen. This suspicion has remained in the air until today.
"The backlash in Italy was terrible, because everyone saw that it was a clear penalty and that the referee was wrong. It was not an isolated thing, on the contrary.
"And this made things worse. After this match, we were discouraged. There was already a story and this conditioned a negative reaction from everyone to the Inter."
Although not directly linked to the Calciopoli scandal by law, Ze Elias was also discussing the controversies around Juventus' 1998 1-0 victory over Inter that sparked outrage amongst the Nerazzurri fans and players.
Ze Elias explained that Inter were well placed to win the Scudetto that year and they knew that a victory over Juventus would have been vital.
"We knew that if someone had won that match, they would hardly have lost the title later. The environment at Inter was the best possible, because we were fighting for the Scudetto and also for the Uefa Cup, which we would then win.
"The group had several experienced guys, our desire was to beat Juventus at home, to become champions. When you do well, the environment takes charge of itself."
Ze Elias was bought on in that game in the second half but was then sent off for an elbow on Didier Deschamps which he feels was not a fair red card.
"I entered the second half, but I was sent off. I went to play a high ball with Deschamps, I jumped behind and, when I was in the air, he used experience. He said I let go of my elbow and fell to the ground. It was a lie, I didn't. The referee fell for it and sent me off."
The main controversy came when the referee did not give a penalty for a clear foul on Ronaldo, but then gave one to Juventus for a very similar foul on Taribo West.
"Unfortunately the referee blew everything up, there was a clear penalty on Ronaldo. And the worst thing about all this is that Ceccarini, after years, has never admitted that he was wrong, it's the worst thing.
"If he had kept quiet, I don't think we would have been so angry. We were very nervous at that moment, very unhappy. Iuliano arrived very late in the conflict and went after Ronie. On the continuation of the action, then he called a penalty against Taribo West for a very similar foul.
"That's why we all went to protest. After the missed penalty our team lost their balance. We still have help for Juve in mind."
It was not the first time that Juventus had seemingly had help from the referee's during that season.
"It wasn't even the first episode, and we were already conditioned by this type of situation because throughout the season there was a lot of talk about gifts with Udinese and Empoli.
"With the Var, they would have reached the derby with fewer points than us, and for sure everything would be different."
After the game, the then Inter owner Massimo Moratti suggested that the referee was a Juventus fan.
"In the locker room everyone was upset, disheartened, complained and cursed. What struck me most was the interview that Massimo Moratti gave, saying it wasn't a bad referee thing, it was a 'jersey problem', which implied that Ceccarini was a Juventus fan. Moratti said everything we players were thinking."