Official – Referee Daniele Chiffi To Be In Charge Of Inter's Serie A Clash With Empoli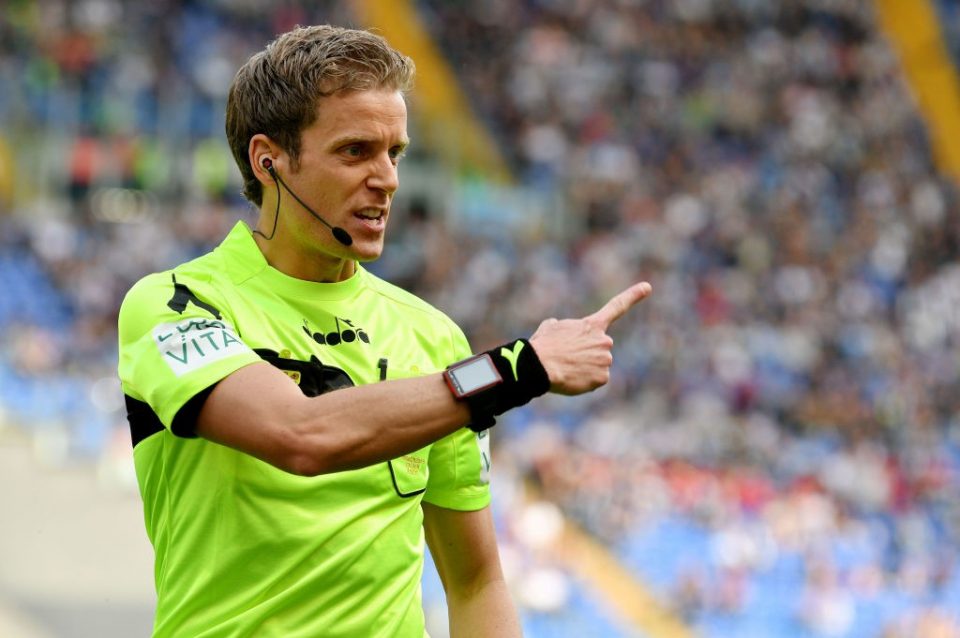 Inter's Serie A clash with Empoli in Tuscany on Wednesday will be taken charge of by referee Daniele Chiffi.
This is confirmed in an announcement on the Nerazzurri's official site, where they also name the rest of the officials who will be on the team in charge of officiating the match against the newly promoted side.
Chiffi will be the main referee for the match while his assistants will be Filippo Valeriani and Vito Mastrodonato, and the role of fourth official will be filled by Antonio Di Matino.
In the VAR booth, Paolo Valeri will be assisted by Tiago Galletto as the pair review all decisions made on the pitch and advise Chiffi.
The Nerazzurri will hope that the focus for the match is on the action on the pitch and not on talking points involving decisions made by the officials, especially after the controversy surrounding the late penalty awarded to Juventus yesterday evening at the San Siro.