Ex-Referee Gianluca Paparesta: "VAR Was Wrong To Intervene For Juventus Penalty Against Inter"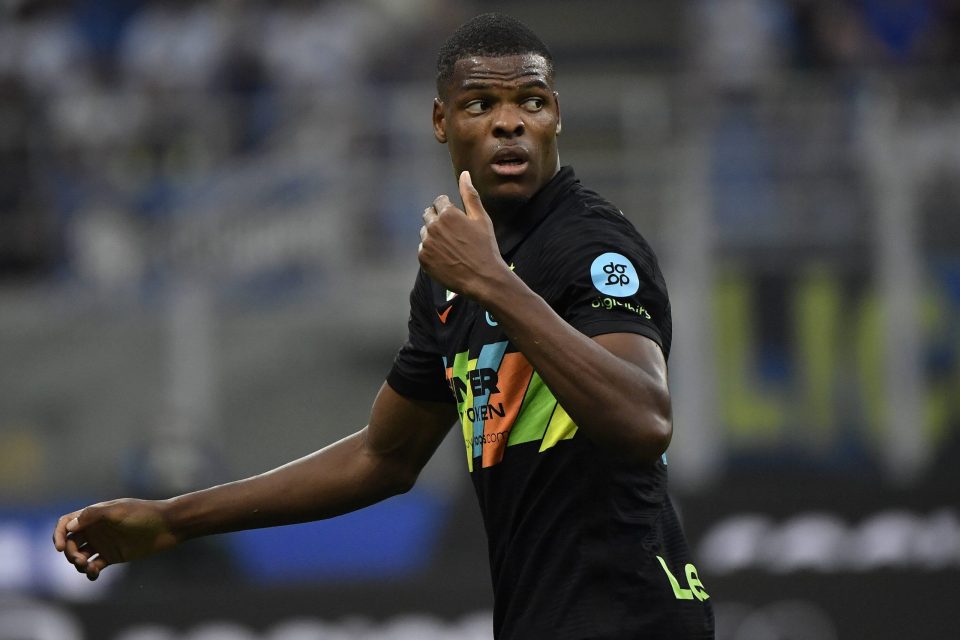 Former Serie A referee Gianluca Paparesta believes that the VAR was wrong to intervene to award Juventus a penalty in their clash with Inter at the San Siro on Sunday.
Speaking to Italian broadcaster Italia 1, the former official weighed in on the continued controversy around the decision and gave the view that it didn't appear to be an incident where there was a need for the video assistant to advise the referee on the pitch.
Referee Maurizio Mariani appeared to have a good view of the situation when Denzel Dumfries's clumsy challenge made contact with the leg of Alex Sandro on the edge of the box, and he waved play on to indicate that there was no foul.
However, he was advised by the VAR to take another look at the incident and after he went to the screen he decided that there was enough in it to award a spot kick, from which the Bianconeri equalized.
The circumstances around the decision have caused controversy, and Paparesta feels that the incident was not in line with how VAR is usually applied in Serie A.
"In my opinion the use of VAR was wrong," he stated, "there is a wide disparity in the interpretation of the rules. This creates controversy and generates a loss of credibility for the referees."
"Mariani saw the action from two meters and saw that Dumfries made contact with Alex Sandro but did not have much effect," he went on. "The referee checked and would have been able to assess that it is not a clear and obvious mistake."
Additionally, Paparesta was asked about the possibility of making the audio between the VAR and the referee available to settle the controversy, and he stated that "Yes, there must be transparency."