Inter President Steven Zhang To Present Plan To Consolidate Budget, Italian Media Report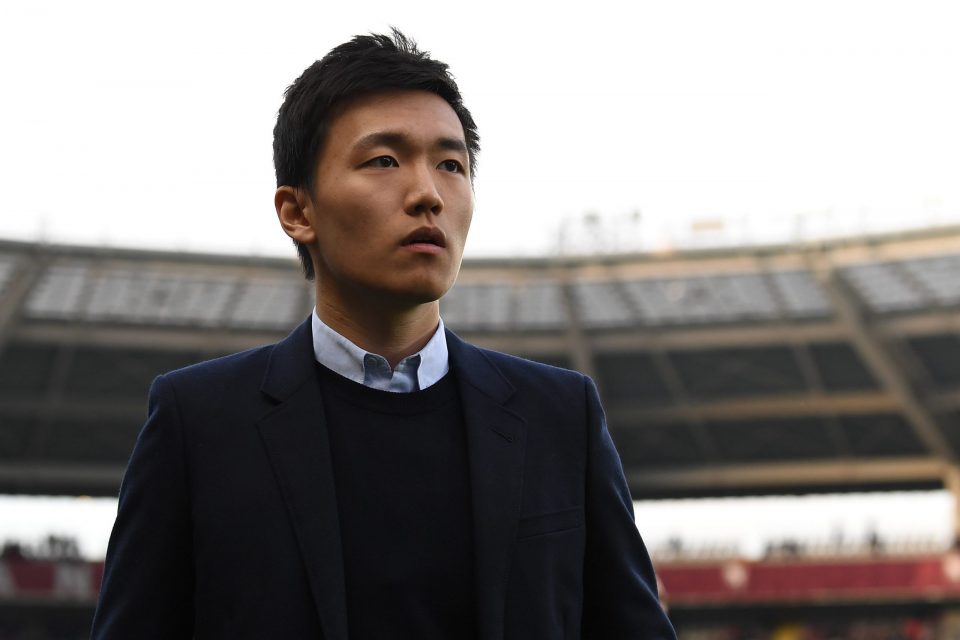 Inter President Steven Zhang will present his plan to consolidate the budget at the club during the shareholders meeting today.
This according to today's print edition of Turin-based newspaper Tuttsport, who report that the Nerazzurri President will look to lay out a plan to write off the €246 million losses for the year moving forward.
Zhang will not be in Milan to attend the shareholders meeting as he is still in China due to Chinese protocols for travel around COVID-19, and will likely be in Italy for December or January, but he will attend the shareholders meeting via a video link.
The report mentions that Inter owners Suning recently sold 80% of shares in Carrefour China, which they bought in 2019, for €620, indicating the need to reduce debt exposure by bringing in liquidity, partly explaining the lack of investment from the Chinese company in Inter over the past month.
However, cash flow has been guaranteed with the injection of a substantial loan from US fund Oaktree Capital over the summer, with the club being restructured to reduce the powers of shareholders with less than 35% stake (namely Lion Rock) as Oaktree have gained more decision-making powers.
Meanwhile, the increased revenues this season as the lockdown measures around stadiums in Italy have been eased has further improved the liquidity situation at the Nerazzurri.
Suning remain committed to their ownership of Inter, something which Zhang will aim to emphasize at the meeting, and he will present his plan to improve the club's finances moving forward at the meeting.