Italian Agent Crescenzo Cecere: "Inter Owned Lucien Agoume Is A Starter At Brest & Is Doing Well"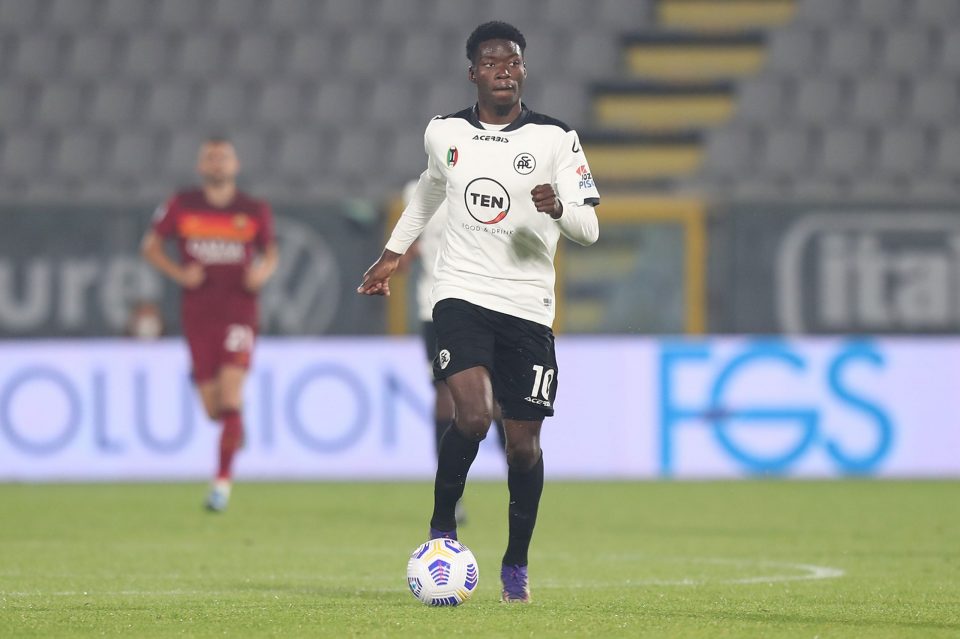 Inter-owned midfielder Lucien Agoume has established himself at his loan club Brest, where he is a regular starter and has found good form.
This according to Italian agent Crescenzo Cecere, an intermediary in the loan, who spoke to TuttoMercatoWeb about the French midfielder's situation and explained that he is doing well at the Ligue 1 club.
Agoume had gone on loan to Spezia last season, where he impressed in his limited appearances but found playing time hard to come by.
The 19-year-old is now with Brest where the intention has been to find an environment where he can get regular minutes and develop in the senior game, something which Cecere indicated is going according to plan.
"He is having a good season at Brest, he always plays as a starter," the agent commented.
Cecere also spoke about the situation of former Inter striker Mauro Icardi and indicated that he is likely to remain with Paris Saint-Germain despite links back to Serie A.
"I don't think any club will bet on him in January," he stated of the Argentine. "I think he will stay in Paris, He has a significant salary, I don't know how many teams in Italy they can spend."
Lastly, Cecere gave an update on the situation of young Pisa striker Lorenzo Lucca, who is reportedly a serious target of the Nerazzurri and other top clubs in Italy.
"Lucca is showing excellent qualities," he explained. "He is an important player, I don't think Pisa will let go of him him in January. He will be a top name in the summer."