Inter Striker Alexis Sanchez Proved Himself To Simone Inzaghi Against Empoli, Italian Media Claim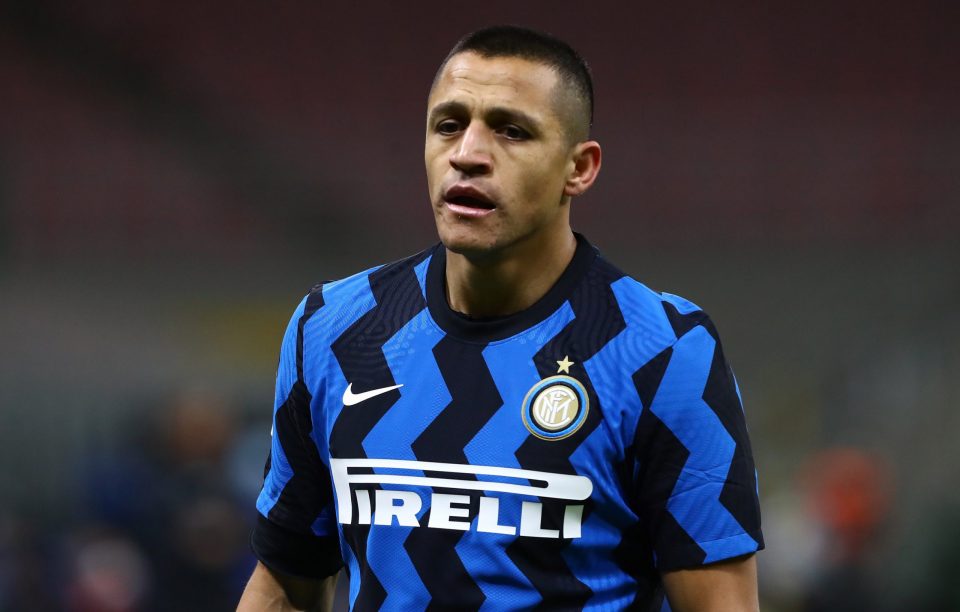 Inter forward Alexis Sanchez proved his worth to Simone Inzaghi with his display against Empoli on Wednesday night in Serie A, according to a report in the Italian media today.
As has been reported by La Gazzetta dello Sport, the manner in which the Chilean performed against Empoli showed that he can be used effectively in rotation with the other strikers in the Nerazzurri squad.
Alexis Sanchez's time at Inter has been predominantly viewed through the scope of repeated injuries, rather than the good he has done on the pitch.
He has actually had a helping hand in 21 goals during the 23 games that he has started in. He scored nine times, and assisted teammates 12 times.
It was his one-two and excellent lofted pass that helped Danilo D'Ambrosio open the scoring for Inter in the 2-0 win over Empoli on Wednesday night.
The club must decide if he is now worth his high wage.