Ex-Inter & Barcelona Striker Samuel Eto'o On The Two Clubs: "They Are Like Mum & Dad"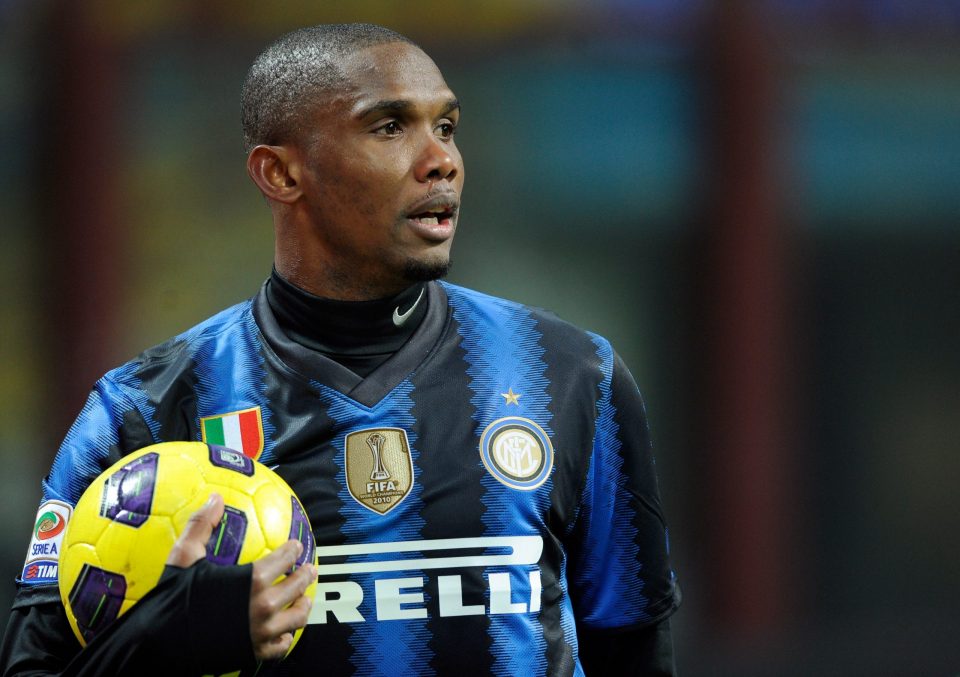 Former Inter and Barcelona striker Samuel Eto'o has explained how he cannot choose a favourite between the two clubs as his love for them is as if they are his mum and dad, according to a report in the Spanish media.
Speaking during an interview with the Spanish website Marca.com, Samuel Eto'o also showed how much he loved the president at Barcelona and the owner at Inter whilst he was at the two clubs.
"If I care more about one or the other? It's the same love: mom and dad. I can't choose. I arrived at Barça thanks to Joan Laporta. I went to play for Barcelona because he insisted on having me.
"And then, at Inter, I met a kind of 'god', who is Massimo Moratti. An amazing and loving man. And I did well in both clubs."
Samuel Eto'o also briefly played for Rea Madrid at the start of his career and he thinks Inter did not deserve to lose to Los Blancos when the two faced each other last month.
"I was in Milan to see the first leg and we lost at the last minute, with a goal from Rodrygo. But Inter didn't deserve to lose that day, maybe the draw was right."
Inter are currently being heavily linked with a compatriot of Samuel Eto'o. Ajax goalkeeper Andre Onana is also from the West African nation and it is clear that the striker is very impressed with Andre Onana and feels he is one of the best in the world.
"I also love Ajax goalkeeper Andre Onana. He hasn't played for months due to a penalty, but for me he is one of the best goalkeepers in the world."