Ex-Inter Striker Nicola Ventola: "Federico Dimarco Is A Stratospheric Player"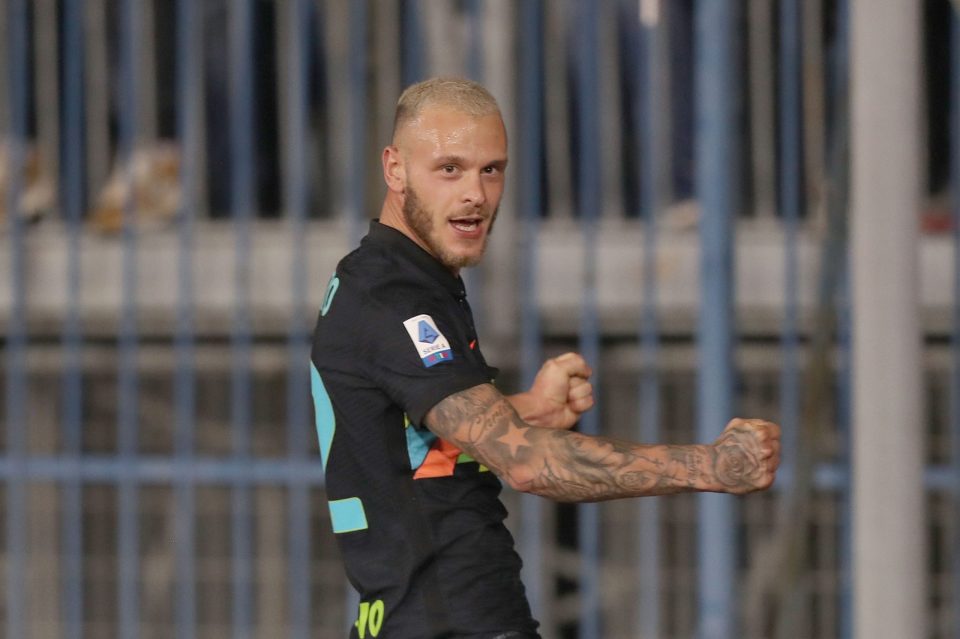 Former Inter striker Nicola Ventola believes that young Nerazzurri defender Federico Dimarco is a player with great potential.
Speaking on Christian Veri's Twitch channel, as reported by FCInterNews, Ventola praised the 23-year-old, while he also gave his thoughts on the way that the Nerazzurri must play from week to week.
Dimarco returned from a two-year loan spell with Hellas Verona this summer, and he impressed enough in pre-season, along with his displays at Verona, that the coach Simone Inzaghi decided to keep him in the squad.
The 23-year-old has not only been a part of the squad, but he has also played regularly both from the start and from the bench, making a significant impression for himself at his boyhood club.
When asked about what he thought of the former Verona player, Ventola described him as a "stratospheric player."
He also gave the view that the Nerazzurri must not allow themselves the slow down the pace of games and must make their quality count against opponents like Empoli by taking the game to them,
"Inzaghi's men are a type of team where if they slow down they risk suffering even against lower-calibre teams from a technical point of view," Ventola stated. "Inter deserved the win against Empoli, they were ready with players, such as D'Ambrosio, Sanchez and Gagliardini, who are not starters but who have put their stamp on the match."