Ex-Nerazzurri Striker Hakan Sukur: "I Hope Hakan Calhanoglu Can Become Better At Inter Than He Was At AC Milan"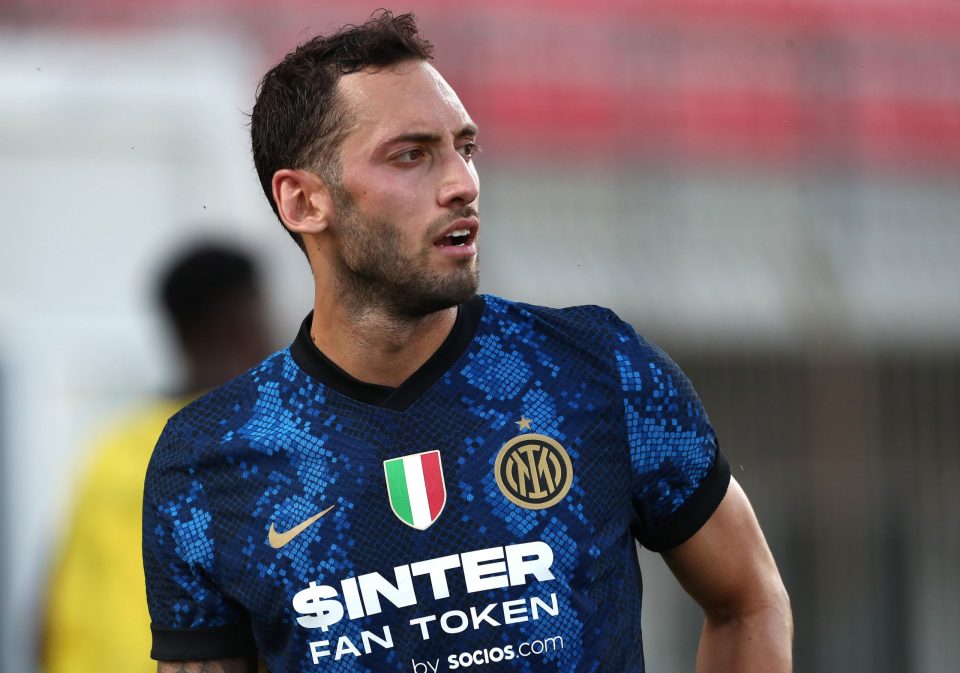 Former Inter striker Hakan Sukur is a fan of current Nerazzurri midfielder Hakan Calhanoglu, and hopes that he can improve in Inter colours.
Speaking to Italian sports magazine Sportweek in this week's print edition, the 50-year-old praised his countryman and suggested that he could still improve from his time with AC Milan.
Calhanoglu arrived at Inter early in the summer transfer window on a free transfer from the Rossoneri, with the 27-year-old seen as a replacement for the stricken Christian Eriksen.
So far this season the Turkish midfielder has shown his qualities at times but has also been criticized for some of his performances which have been seen to lack an impact.
Sukur is hopeful that Calhanoglu will find a higher level with his displays and that the version of the player seen by Inter fans will even surpass the one who played for the Rossoneri.
"Milan-Inter is history," he said, "a derby that is watched by the whole world: I got excited when I was able to experience it on the pitch. It is normal for a transfer like this to bring some criticism, but let's talk about professionals: let's leave feelings aside… The Milan fans will have the memory of a great player, those of Inter will be able to appreciate him."
He went on, "Indeed, I hope that Hakan will become even better than when he was at Milan, so in the end the Rossoneri will regret letting him go… He is very good, I have always followed him with interest. He has had positive seasons at Milan and he needs time to settle into a new reality."
"I expected him to have a bit of difficulty at the beginning," Sukur continued, "but his quality is not in dispute. The fans now have to be patient, you don't have to be too influenced by the first matches. Of course, I'm very happy that there is another Hakan in my team, because I will always be a proud Inter fan."