Ex-Referee Luca Marelli: "VAR Was Used As Instant Replay In Inter Vs Juventus Which Is Wrong"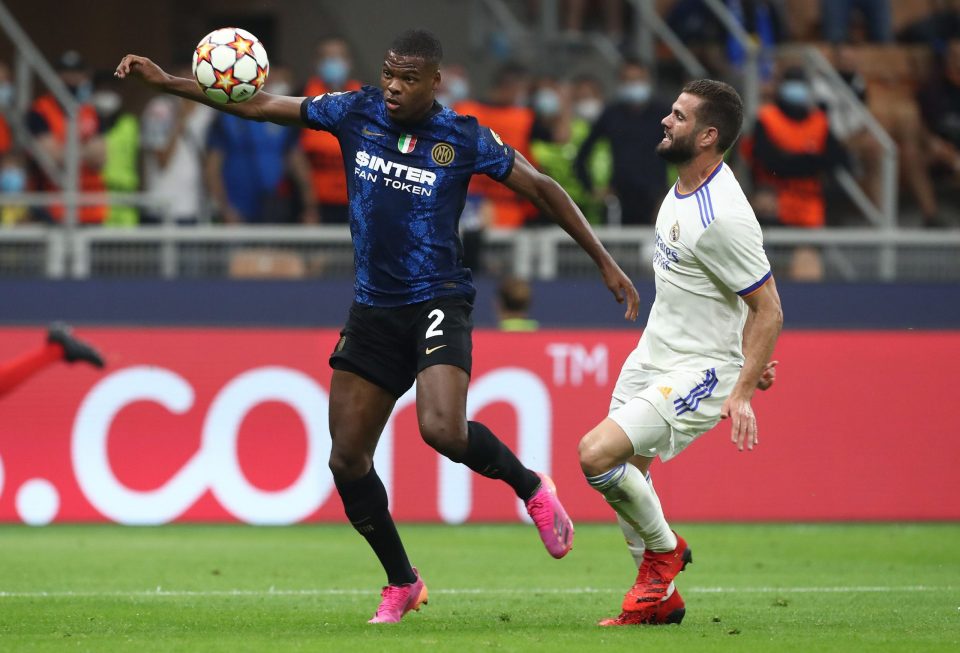 Former Serie A referee Luca Marelli believes that the decision to have the referee watch the challenge in slow motion for Juventus's penalty against Inter on Sunday was wrong.
Speaking to Rome-based newspaper Corriere dello Sport in an interview published in today's print edition, the former official gave the view that the challenge by Denzel Dumfries on Alex Sandro did not need to be reviewed after the referee saw it in live time and that his is part of a negative refereeing trend in Serie A.
Referee Maurizio Mariani watched the tackle by Dumfries on Sandro as it happened and decided to wave play on, indicating that he felt that there had not been enough in it to award a foul.
However, after he was advised to go back and watch the challenge in slow motion by the VAR, the official changed his mind and awarded a spot kick.
For Marelli, decisions of this type should not be cause for intervention by VAR as the referee has already made a decision based on seeing the incident live.
"I was in favour [of VAR] from the first moment, for me it is the natural evolution of technology," he stated. |I am a great fan of American sports and also overseas there was this process: first the technology available to the referees, then the possibility for the coaches to call for a challenge."
He went on that "The relationship between the referee and the VAR is not clear and we often see opposite procedures for similar cases. See Inter-Juve (penalty given to the Bianconeri) and Roma-Napoli (penalty not given to the Azzurri)."
"You know how I think about the penalty of Inter-Juve," he went on, "for me it is not one for VAR, because it is a marginal contact. Now any contact is placed under the magnifying glass as if it were a foul."
He continued that "We come from two seasons with 187 and 150 penalties. It will take months, if not years, to reverse the trend. We are the league with the most penalties ever. This season we've already gotten to 46. In Ligue 1 they have given 34, but with one more day."
"In my opinion Gasperini is right," Marelli sated, "there should be a bit of dialogue. The great referees of the past such as Collina, Rosetti, Morganti and Messina had remarkable communication skills. We should talk more on the pitch."
"One can agree in saying that the Mancini-Pavoletti incident contact is a penalty," he said of an incident in the match between Roma and Cagliari. "But one can also disagree, and I agree with this idea, because it seems to me a simple contact."
"But the VAR did well not to intervene, because the referee has seen it and evaluated. If the VAR had intervened, he would have watched it in slow motion on the pitch: that is, the same thing that happened in Inter-Juve on the Dumfries-Alex Sandro contact. And that's not good."