Inter's Christian Eriksen Could Return To Premier League After English FA Medically Clears Him To Play, English Media Report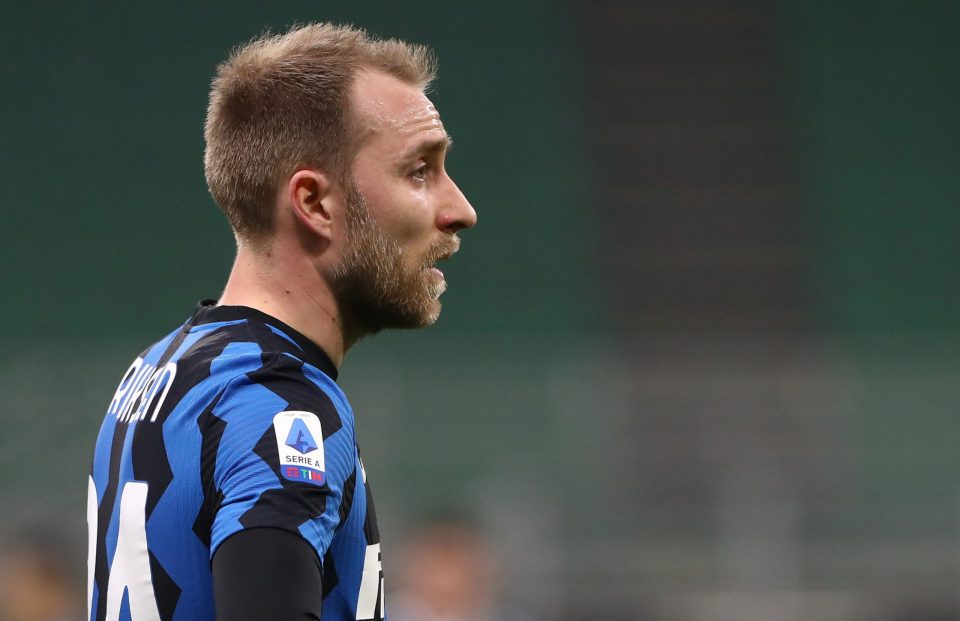 Inter midfielder Christian Eriksen could be set for a move back to the Premier League, with the English FA having cleared him to play in the country.
This according to English news outlet The Telegraph, who report that the 29-year-old would not be barred from playing on medical grounds as he currently is in Italy.
Italian FA protocols keep Eriksen from returning to the pitch as long as he is fitted with the ICD (Implantable Cardioverter Defibrulator) which he currently is, due to an Italian regulation which applies all sports.
It remains unclear still whether the Dane will have to continue to be fitted with the cardiac implant, but should this be the case then he would have to move away from Serie A should he wish to make his return to action.
The type of regulation that bars Eriksen from playing in Italy does not exist in England, where the FA leaves the risk assessment up to the player and their doctors to a greater extent.
Accordingly, it could be possible that the Inter midfielder could be approved for a move to the Premier League were he to be assessed by the English FA.
So far no Premier League clubs have come forward with an interest in the 29-year-old, but were he to be available and were the Nerazzurri to make it known that he is available for a move back to England then the interest in his signature could come.