Nerazzurri Legend Lothar Matthaus: "Lautaro Martinez A Driving Force At Inter, Edin Dzeko Can Score Many More Goals"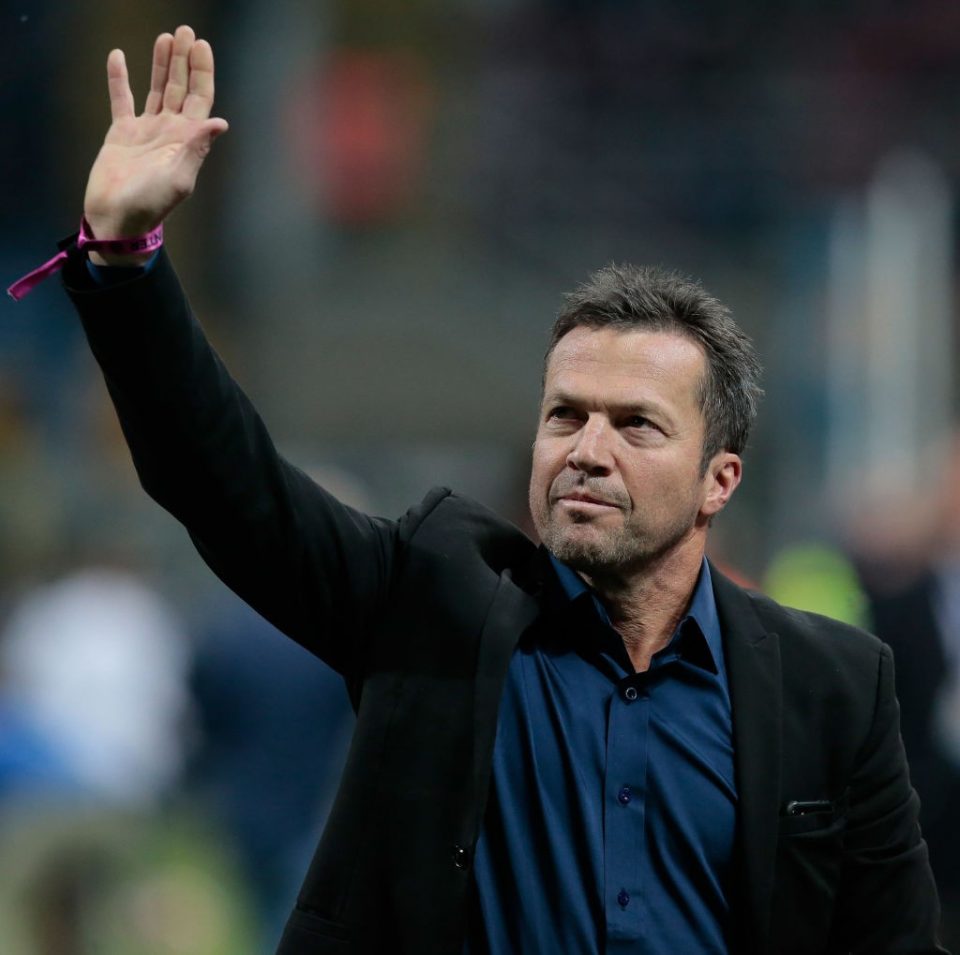 Legendary former Inter midfielder Lothar Matthaus believes that the Nerazzurri have a strong core and that recently-renewed striker Lautaro Martinez can lead the team into the future.
Speaking to Milan-based newspaper Gazzetta dello Sport in an interview published in today's print edition, the 60-year-old gave his thoughts on the state of his former club and singled out the Argentine for praise.
He also suggested that midfielder Nicolo Barella was another player who could continue to become a leader at the club going forward, and gave the view that Edin Dzeko could still score many more goals as Martinez's strike partner.
Inter have secured the future of Martinez with a new deal confirmed with the Argentine, and the agreement is a major victory after the painful losses of Achraf Hakimi and Romelu Lukaku during the summer.
Martinez has decided to commit his future to the Giuseppe Meazza, and Matthaus is happy to see a striker of his quality leading the club into the future.
"I can only say that my Number Ten has the club on very good shoulders," he stated. "Lautaro can play for many years in Milan and always at a very high level: he plays in a different position from mine, but the number somehow binds us."
Matthaus went on that "He is a driving force, as only special players can be. I mean those who make a difference at the highest levels."
The German also compared himself to current Nerazzurri midfielder Nicolo Barella, stating that "Maybe I scored more, but that was my job. I really love Barella, he's the perfect box-to-box player, the generous one who defends and then you find him on the other side in the box."
"He has a quality and a mentality that has perhaps no equal in Italian football," he went on, "I'm happy that he is at Inter but he could play for all the top teams in Europe, because he has unique heart, mind, and qualities."
Of the move from Romelu Lukaku to Edin Dzeko in the Number Nine role he stated, "President Zhang decided that two very important players had to be sacrificed, but it was a complicated situation. What Lukaku did for Inter will remain, but now let's enjoy Dzeko, another striker who I know for his years in the Bundesliga: he has already started well and will certainly still score many goals."
And on the Nerazzurri's Scudetto credentials he stated, "They remain among the favourites and they can have their say in Europe too; against Real I saw an aggressive team, the way it is necessary to be in the Champions League, and this is a good omen for the passage to the next round round, because I put the Nerazzurri in the group of ten big contenders who can aspire to win the competition."