Ex-Inter Midfielder Borja Valero: "Perisic In A Good Moment, Ranocchia Perfect Game Against Udinese"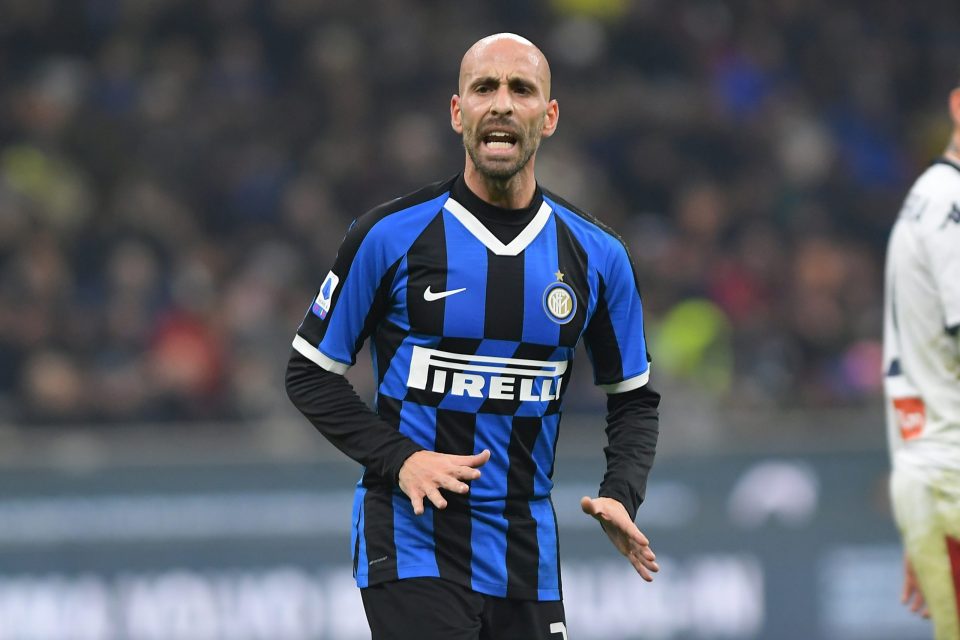 Former Inter midfielder Borja Valero feels that the Nerazzurri can take many positive signs from their 2-0 win over Udinese earlier this afternoon, not only in terms of the result but also with respect to the team performance.
Speaking to DAZN after the match, the 36-year-old singled out Andrea Ranocchia and Ivan Perisic for praise for their displays as well as mentioning Nicolo Barella.
Inter had to be at their best to get the result they wanted from an organized and disciplined opponent in the form of Udinese, and they found solid performances all over the pitch to get three points.
Perisic had yet another consistent game on both sides of the ball and was integral in Joaquin Correa's opening goal, while Ranocchia showed that he can still guide the team to a clean sheet with an assured performance on his first start of the campaign.
Valero commended the team and expressed optimism, stating that "From this match Inzaghi can only take positive things, especially looking at the next matches. The depth of this squad is important, it can allow some players to rest in a period of the year where there are many matches without ever lowering the quality of the team."
"I would like to underline Ranocchia's game which was perfect, he never made a mistake," he went on.
"And then there is Perisic," the former midfielder continued, "who is in a beautiful moment of form that raises the bar for Inter in this period. Vidal and Sanchez came on very well. Barella has the spirit of Interismo."
Of the midfielder he said that "He has strength, technique, he knows how to involve his teammates, he is one of the most important players in the squad. He has grown into the awareness that he is important, he is not an extra player in this Inter, he is the decisive player and he knows it and is showing it on the pitch."