Ex-Inter President Massimo Moratti: "San Siro A Stadium Of Stadiums, I'd Do Without New Stadium"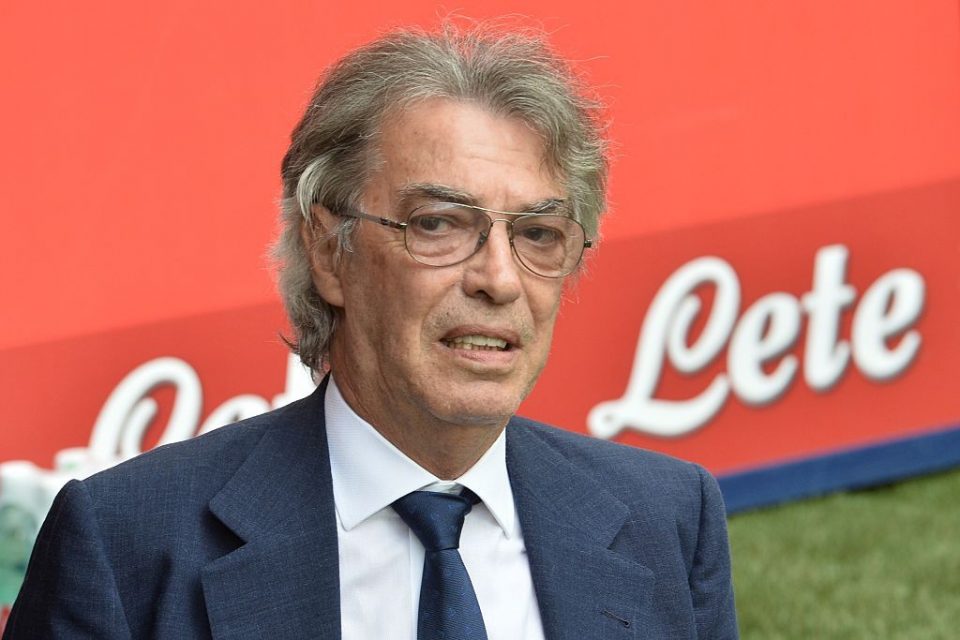 Legendary former Inter President Massimo Moratti believes that something will be lost when Inter and AC Milan move from the San Siro to a proposed new stadium.
Speaking to Rome-based newspaper La Repubblica in an interview published in today's print edition, the former President stated that he would have preferred to renovate the existing structure rather than construct an entire new stadium.
The San Siro is one of the most recognizable and iconic stadiums in European football, but the Nerazzurri and the Rossoneri know that without a more modern stadium and the increased revenues that it would bring they risk lagging behind the biggest clubs in Europe.
For this reason, they are pushing ahead with plans to construct a new stadium over the next few years, with progress having been made recently in meetings with Milan Mayor Beppe Sala and the city council.
Despite whatever advantages the new stadium may have, however, Moratti still feels that on a sentimental level, it is a shame to abandon the existing San Siro.
On his first visit to the San Siro he described, "Who knows, it must have been in 1949 or 1950… That is a stadium with its own history that is part of the history of Milan and is also made up of emotions. Why shouldn't Inter and Milan continue to play at the Meazza? San Siro is a stadium, a facility that has always been considered excellent for watching matches."
"I will certainly be sorry when it is demolished," he went on, "but not because I think it is an untouchable monument. For the fans and also from a sporting point of view, the Meazza feels very well to go."
"I do not think the new stadium is particularly close to the hearts of the fans," Moratti reflected. "I have not heard any fans say: 'If you don't do it it's a disaster. Those who follow football but also those who go to see concerts, life will change."
"It is an operation that interests clubs more for economic and financial reasons and the municipality from an urban planning point of view," he said of the new stadium. "I do not know the club accounts, but they will have done their calculations and found an advantage."
He went on that "For the rest of us, it does not seem to me that people wouldn't sleep at night without a new stadium. I would have done without it, yes. I understand the need for modernization, even if for the fans, frankly, it doesn't seem to me to be a problem. In any case, the existing one could always be renovated because it is a fantastic stadium."
He went on of the 2008 renovation project at the San Siro, stating "But that was a different approach. At that time we thought about creating two stadiums and, given that there was no certainty of who between Inter and Milan would remain to play at San Siro, each was studying alternative solutions on their own."
"However, it was a question of making a second stadium, which is smaller, among other things, while continuing to keep the Meazza alive," he explained.
"Nobody thought of demolishing it," Moratti clarified. "We start building the new one, leave the construction site for the Olympics and then bring down the other one. This also seems like a strange solution to me."