Inter Coach Simone Inzaghi: "Joaquin Correa Has Quality, Nicolo Barella Has So Much Quality"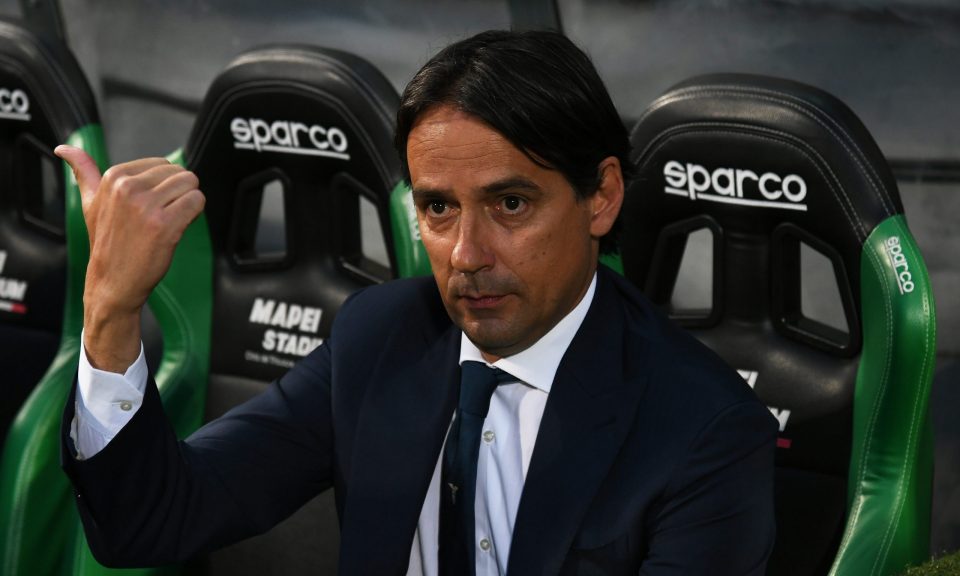 Inter coach Simone Inzaghi feels that his players showed their quality in their 2-0 win over Udinese earlier this afternoon.
Speaking to Italian broadcaster DAZN after the match, the coach gave his immediate reaction to the match and also singled out the likes of Joaquin Correa and Nicolo Barella for praise after their performances.
Correa made his first start since the return from the international break, with the Argentine having picked up a muscle problem during the break which saw him miss some time for his club as he worked his way back to full fitness.
In the end, a second-half brace saw the forward reward the manager's faith by delivering the win to his team, and Inzaghi feels that this is just more evidence that he is a player with the quality to impact games.
The coach felt that the performance of the entire team reflected good preparation and organization to take on a tough opponent.
"We prepared well for a match that we knew was not easy," he stated. "Udinese are a well-organized team and have a coach who has been there for some time. We knew we had to be patient because once we unlocked them it would be more simple."
"In the first half we could move the ball faster," he went on, "it wasn't easy because they had a good low block. Despite that, in the first half we had a couple of significantchances. In the second half we were good and we knew that over time we would find more spaces."
Of the substitutions he stated that "They are very decisive, with the five changes to the team during the game the changes almost become more important than those who play from the beginning. Right now I am lucky enough to have everyone available. It is a great resource because playing so often it is very difficult to recover physically and mentally."
Of Correa he said that "He is a player I know, of great quality who when he is fit can play very often."
And on Nicolo Barella the coach stated that "He is a player of quality and quantity. He is building on the last few years, he must continue in that direction and work as he is doing. He is a driving force, he feels the weight of the Inter shirt on him and this is a big plus for us."