Inter Coach Simone Inzaghi: "Lautaro's Contract Extension Important, Now Barella & Brozovic"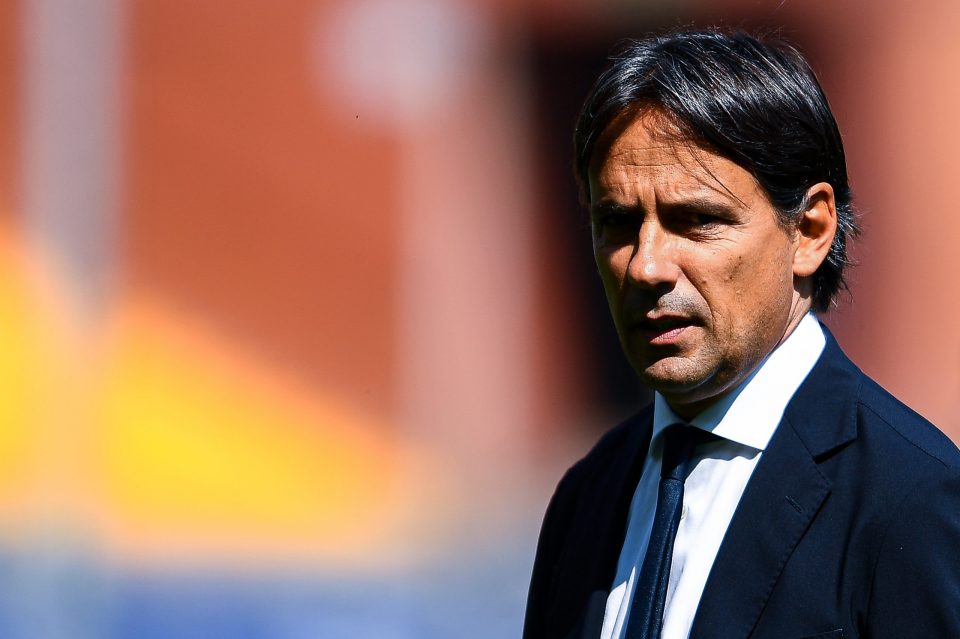 Inter coach Simone Inzaghi is happy that Lautaro Martinez has committed his future to the club and hopes to further keep the squad together with more important renewals.
Speaking to Italian broadcaster Sky Sport Italia following the Nerazzurri's 2-0 win over Udinese earlier this afternoon, the 45-year-old gave his immediate reaction to the match and spoke about the contract situations of some key players in the form of Martinez, Marcelo Brozovic, and Nicolo Barella.
Brozovic and Barella showed yet again their importance to Inter, with neither the standout performers against Udinese but both putting in solid displays to make sure the team were in control.
Brozovic's current deal runs out at the end of June 2022 and Barella's will expire at the end of June 2024, but extending both players' contracts is a major priority for the Nerazzurri as the club hope to make sure that Inzaghi has all his key men available to him.
Of the match against Udinese Inzaghi stated that "It was not an easy match. Udinese are a physical team, which worried everyone a bit but the guys were very good. We deservedly won, with everyone helping, and we must continue like this. We've gotten two consecutive victories without conceding a goal, we must continue in this way."
Asked whether he thought he would take Joaquin Correa off the coach stated, "Absolutely not. In the first half he did what I asked him, then it is normal to make mistakes in some choices at times. He is a great resource like the other forwards we have, I will have to be good at choosing between them at times."
Of matches where his team have dropped points against Lazio and Juventus, Inzaghi said that "Sometimes the matches are also the result of episodes, as seen against Juventus. At the ninetieth minute there was that penalty, let's not forget that with Atalanta we missed a penalty minutes from the end."
"The episodes took away a few points," he went on, "but we have to look ahead. We enjoy this victory, we know that we have a very important match on Wednesday, so we need to be good at recovering physical and mental energy."
"Undoubtedly the matches with Milan and Napoli are very important," the coach stated, "but first we have an even more important Champions League match. We have to be good at thinking one match at a time, we have to look ahead. The players up front have been impeccable, both are on a record-breaking path and for us it must be an extra motivation."
Assessing the win over Udinese, Inzaghi stated that "We risked almost nothing, like Wednesday in Empoli. We have very strong defenders, but I think it's not just up to them. The whole team must have balance: we have the best attack, we must become one of the best defenses and we have every chance of doing so."
Looking ahead to the midweek clash with Sheriff Tiraspol, Inzaghi stated that "Surely in terms of logistics it is not an easy trip. They are a team that create difficulties: they did soalso at San Siro, but we did well. We go there as Inter and we can do well."
Lastly, the coach spoke about the renewal of Martinez, recently made official, stating that "I am fortunate to have a strong club behind me that helps me in all ways. It is normal that the renewal of Lautaro is very important, for us he is an important player."
"Now we are waiting for those of Barella and Brozovic," he continued, "Marotta, Ausilio and Baccin are always supporting me and they make sure that, despite some problems, everyone can go in the same direction. With a strong club, everything is easier."