Inter Coach Simone Inzaghi: "We Couldn't Take Too Many Risks Vs Udinese, A Win Vs Sheriff Very Important To Us"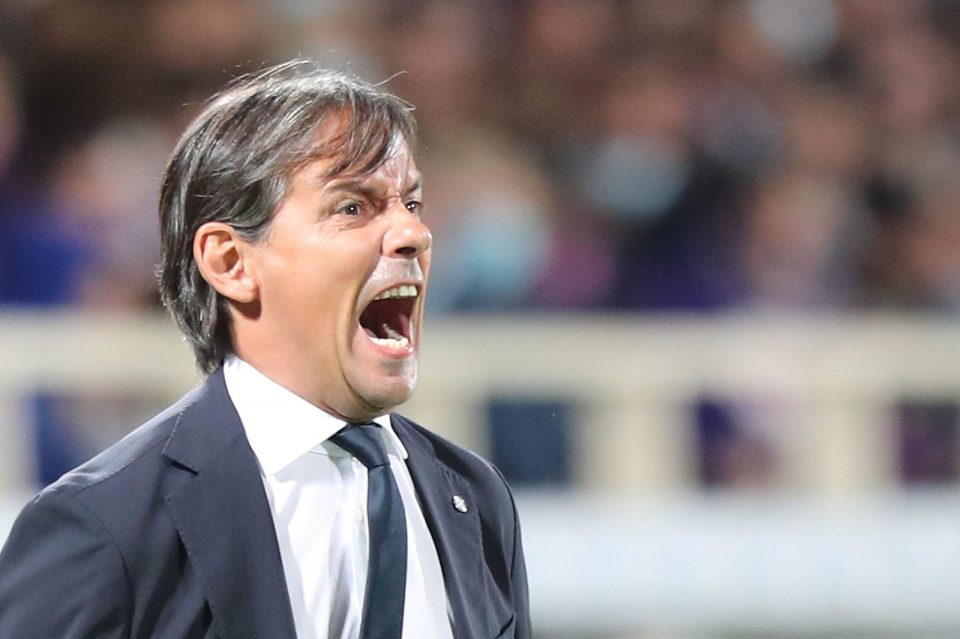 Inter head coach Simone Inzaghi feels that his team did well to win against Udinese in a match where they had to be careful not to grant the opposition anything.
Speaking to InterTV after the match, the 45-year-old stressed the importance of a disciplined win, which he was very happy to have seen, and also looked ahead to the team's massive away match with Sheriff Tiraspol in the Champions League.
Inter had to work hard against an organized and compact Udinese side in the first half, failing to break the opposition down as they didn't commit too much in attack.
In the end two Joaquin Correa second half goals were enough to see the Nerazzurri take the three points that they needed from the match, but the tactical solidity not to allow the opponents to utilize their counterattack was just as important, with the Nerazzurri keeping a clean sheet for the second Serie A match in a row.
"We knew the importance of the match," Inzaghi said, "we were playing against an opponent that was not easy to come up against and therefore we had to be good, patient, lucid in approaching this match. We risked very little, once we unlocked the result it was easier."
He went on that "We knew that going ahead would make it easier. We had to be lucid in our choices, we always kept order and balance. The boys were very good in this respect."
"We have two very important games before the break," he went on. "The first in the Champions League on a difficult ground where we will have to go and play a great match. For us the European stage is very important. We know that we will meet an opponent who have already created some problems for us here."