Inter Defender Andrea Ranocchia: "We Need To Grind Out Points, Keep Winning To Stay With Scudetto Pace"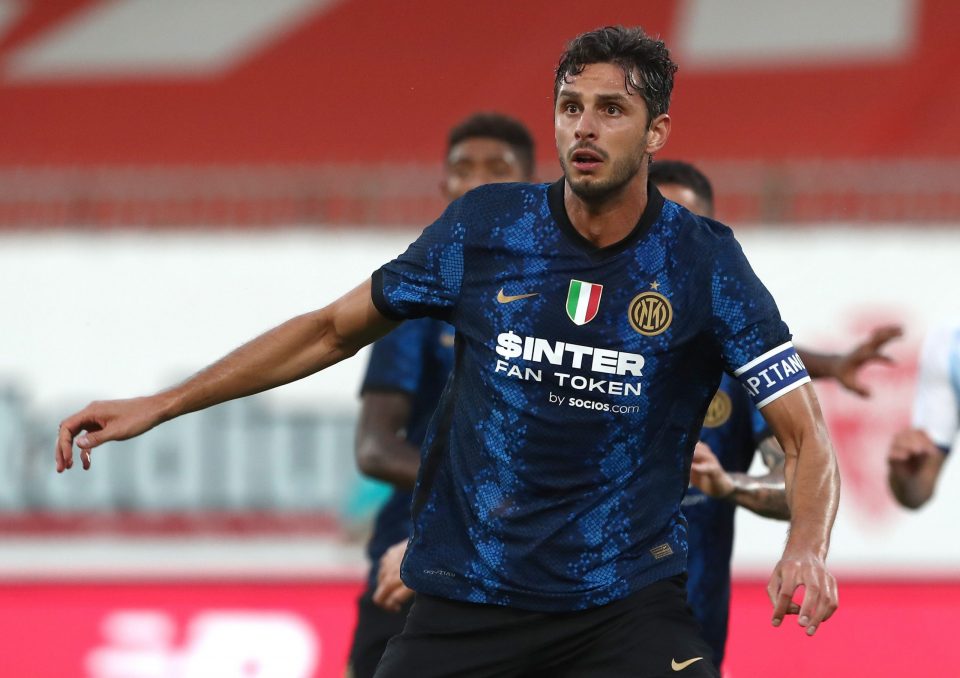 Inter defender Andrea Ranocchia feels that his team have done well to get three points from tough circumstances after their 2-0 win over Udinese earlier this afternoon.
Speaking to Italian broadcaster Sky Sport Italia after the match, the 33-year-old suggested that these are the kinds of games that the teams must be able to keep winning if they are to stay in the hunt for the Scudetto.
Ranocchia made his first start of the season and he helped guide his team to a clean sheet, with the Nerazzurri looking in control for virtually the entire match even as the opposition made life difficult for them.
Udinese were well-organized and made sure that the Nerazzurri had to dig in their heels and not take the points for granted, but the clean sheet and two second-half Joaquin Correa goals were enough to get the result that was needed.
For Ranocchia, this is the way that the Nerazzurri must approach games for the rest of the season.
"It was important to win, we have a continuity of results and it gives us the opportunity to go to Moldova with our head held high. We are happy, the performance was excellent. We created a lot, allowed very little, but the important thing was to take the three points."
"It is always important to be ready," he went on, "everyone has prepared and this gives certainty to the coach.. Outside they say the right things, but the group is healthy and strong and firmly believes that we can go far to all our objectives. The others are strong, we must keep up."
Of league leaders Napoli and Milan he stated, "They are following an identical path, Napoli impressed me with their defensive solidity. We have to stay with them, keep up and keep winning."
And on the difference between Antonio Conte and Simone Inzaghi he said, "I don't like to compare them, Inter is a family and everyone is part of it. Inzaghi has an excellent personal rapport with everyone."