Inter Forward Joaquin Correa: "Scoring Goals At San Siro Is A Dream Come True"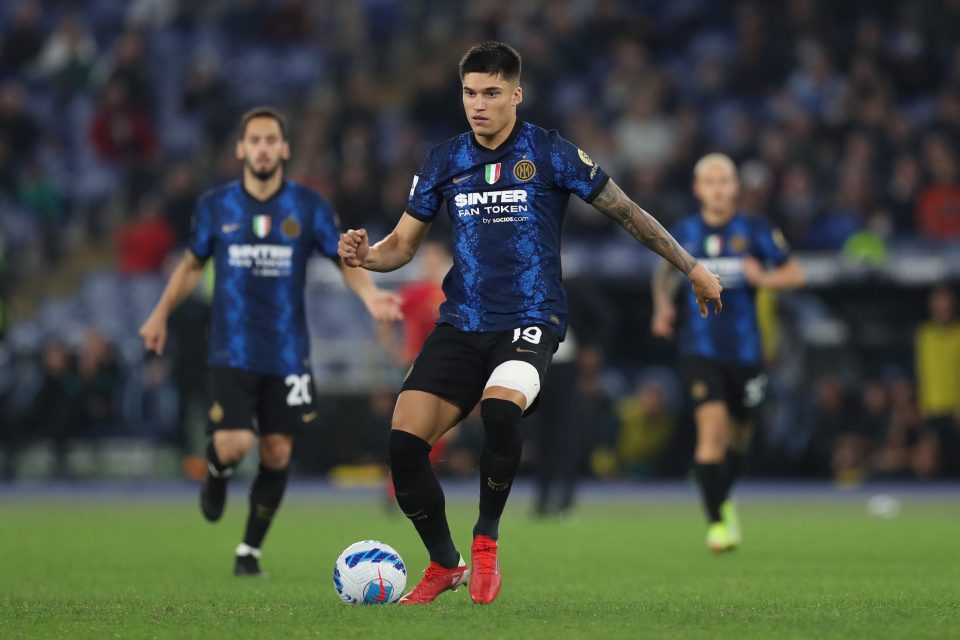 Inter forward Joaquin Correa is happy to have scored his first goals for the team in front of a home crowd in the Nerazzurri's 2-0 win over Udinese earlier this afternoon.

Speaking to InterTV after the match, the 27-year-old described getting on the scoresheet in front of fans at the San Siro as a "dream come true" for him.
Correa made his first start since the return from the international break, with fitness problems having restricted his time on the pitch while he dealt with a recurring muscle problem accrued while with Argentina.
The Argentine announced himself in the second half as he scored both his team's goals to win 2-0 and take three vital points to keep pace at the top end of the Serie A table.
Correa is happy not just to have scored and won, but also to have made his mark and found the back of the net at the San Siro for the first time wearing a Nerazzurri shirt.
"I found myself one on one with the defender and managed to make the play for the goal," he reflected. "I'm very happy. Then I got to the Dumfries ball and I managed to score it. I'm happy because we can have a little more peace of mind."
On his fitness he said that "I'm getting back to full fitness, I had a problem with my hip and then flexor, I was a bit bothered by this, but now I don't want to stop anymore."
On bagging a brace at the San Siro he said that "It was something that I wanted so much, I wanted to celebrate with the fans who welcomed me wonderfully. I dreamed of playing in this stadium and also scoring goals. I'm satisfied and now we are already thinking about the next one."
And on the upcoming matches against AC Milan and Sheriff Tiraspol he said that "It is a week that is too important for us. We have to stay united and try to win both of them before the break to bring home three important points in the Champions League and in the league."