Italian Media Name Joaquin Correa Inter's MOTM Vs Udinese Despite Inconsistent Performance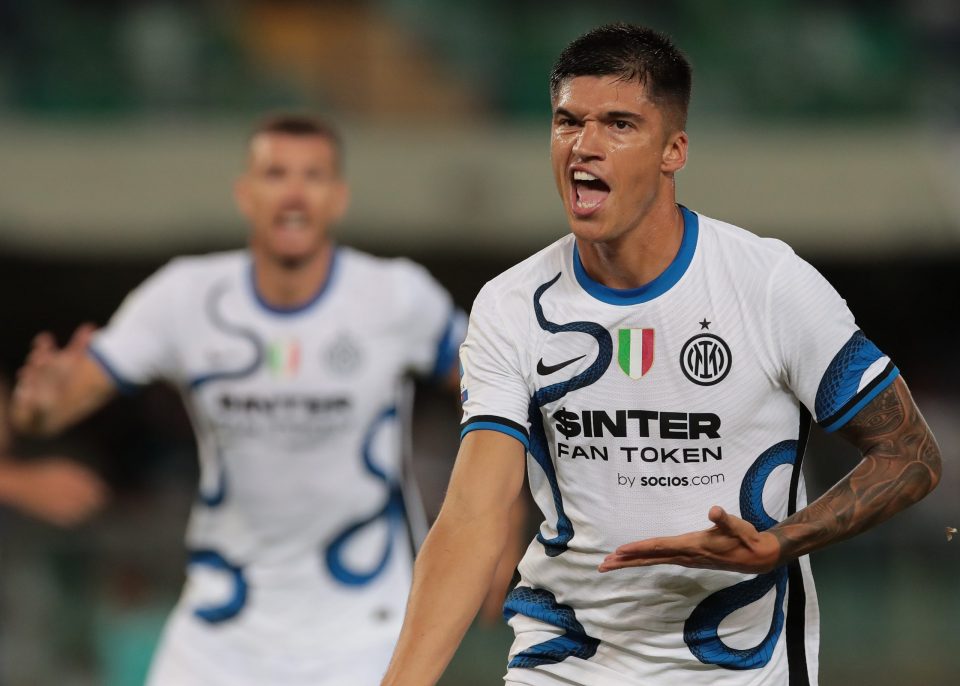 Joaquin Correa was Inter's best performer in their match against Udinese despite his struggles in the first half, according to Italian media.

The Argentine received a grade of 8/10 in the player ratings for the match in today's print edition of Milan-based newspaper Gazzetta dello Sport, who highlight his match-winning brace which redeemed an inconsistent performance.
Correa struggled to impact the game during the first half, but in the second he came alive with two well-taken goals to deliver three points to the team, and the Gazzetta named him the man of the match for the Nerazzurri, questioning what he could be if his performances were more consistent.
Meanwhile, Edin Dzeko was the lowest-rated Nerazzurri player on the day, with 6/10 given for his efforts at dictating the team's play in the final third, though he was criticized for lacking a goal threat.
The likes of Nicolo Barella, Marcelo Brozovic, Ivan Perisic, and Milan Skriniar were all awarded strong 7/10 grades, the same score given to manager Simone Inzaghi, and no players dipped below 6/10 on a satisfactory evening for the team.