Inter Coach Simone Inzaghi: "We're Concentrating On Sheriff, We Have To Show We're Strong In Champions League"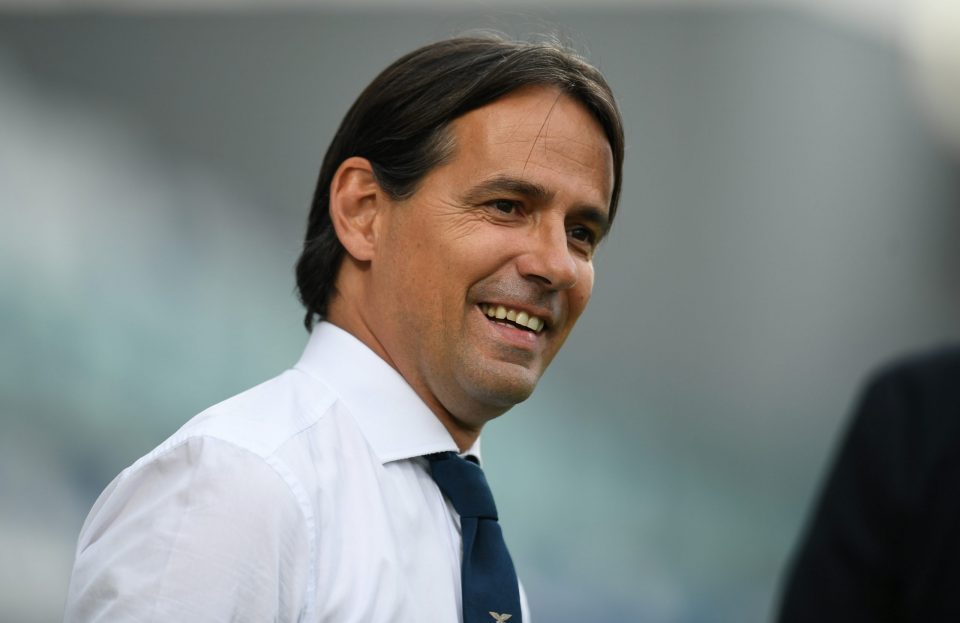 Inter head coach Simone Inzaghi is putting the focus on tomorrow's match against Sheriff Tiraspol, and wants to prove that his team can compete across multiple fronts.
Spekaing in a press conference, as reported by FCInterNews, the 45-year-old spoke about the necessity to keep the Nerazzurri's recent form in the league going in Europe's top competition.
Inter face Sheriff in Moldova having already beaten them once, when they hosted them at the San Siro two weeks ago to gain their first win in the group stage of this season's edition of the competition.
The Champions League new boys are still two points ahead of the Nerazzurri, however, as are Real Madrid, and only another win can guarantee that Inzaghi's team will finish the round in the top two in their group.
Inter will be desperate to advance to the knockout rounds of the competition after having failed to do so at the past three times of asking, and performing against Sheriff as they have in their past few matches will be a big step towards this.
On Sunday's win over Udinese the coach said, "I think we needed it. We had two very good games, we made them easy when they could have been tricky. We had two solid games where we conceded little and I had the opportunity to rotate the players."
"This is the best feeling for a manager," he went on, "to see many players change and the result stay same. The lads have been good, we know that tomorrow is a decisive, important match, in which we must show that we are a strong team in Europe as well."
"The first leg was as decisive as tomorrow will be," he went on, "We faced them with great respect, playing excellent football and respecting the potential of this team that beat Real Madrid and Shakhtar, and not by chance."
He went on that "We know we are on their ground and we will have to to be focused against an opponent who has great strength on the counterattack, so it will be necessary to be good at attacking while also maintaining balance."
"It is a decisive match because we knew we had to pick up points in both matches against Sheriff," the coach stated. "We know the importance of this match and we are exclusively focused on tomorrow."
Of the upcoming Milan derby he said that "Sunday we will have another important match, we know what it represents for the club and the fans but now my only thought and those of the team are directed at Sheriff."
On why the team did not train in Tiraspol the coach said, "We preferred to stay in Appiano, having lunch in Italy. Then we came to see the stadium. We found an excellent facility with an excellent pitch."
And on the team's finishing he said that "We are the best attack in Serie A, we like to build attacks and score. Even against Udinese it wasn't easy and we still created a lot, with lots of shots on goal. We have to continue like this, as the last two games we have been trying to create a lot without losing balance."