Inter Defender Andrea Ranocchia: "I Always Try To Be Ready, We're A Strong Group"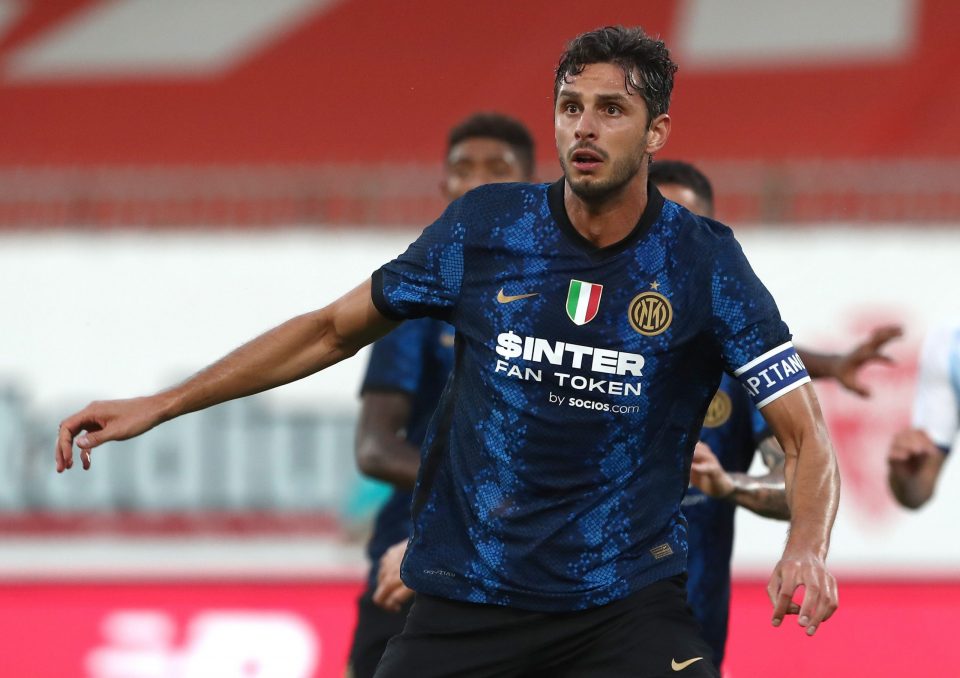 Inter defender Andrea Ranocchia believes that the Nerazzurri squad has no lack of strength and balance ahead of their trip to Moldova to face Sheriff Tiraspol in the Champions League.
Speaking in a press conference as reported by FCInterNews, the 33-year-old stressed the mental physical preparedness of the squad and also his own readiness to make a contribution when called upon.
Ranocchia made his first start of the campaign against Udinese on Sunday as manager Simone Inzaghi looked to rotate the squad during a busy period in the schedule.
The 33-year-old put in a strong performance to help his team to a clean sheet and three points, and even if he does not appear in tomorrow's match he will be supporting the team and is ready to step up when needed.
Ranocchia feels that the Nerazzurri are entering a good period as a team and can find their quality as they face some of the season's most important challenges.
Of the weekend's match with Udinese he said, "I'm happy that we won the game, giving consistency. I always try to be ready and to be a guy who works for the good of the team and helps the boys, even the youngest players who need advice. But now we are here for the Champions League and tomorrow we must absolutely win the game."
Of his mentality and that of the squad he said, "Age and experience help a bit, as a young man I struggled more. Now I have acquired a maturity such that I try to be ready when the coach sends me out on the pitch. The good fortune of having a healthy group of guys who are motivating each other is fundamental. And it's a great privilege to train with these guys here. "
"The base of the team is solid," he went on, "we have been through two significant years. This year some new players have arrived who are talented and who want to help the team. The coach wants to convey his ideas and we are showing it in a positive way."
"The path is still very long and we still have a lot to give," he concluded. "As far as last year is concerned, I prefer not to speak in order not to disrespect either Mr. Inzaghi or Mr. Conte. The important thing is what we manage to transfer onto the pitchn what we prepare during the week."