Italian Journalist Fabrizio Biasini: "Marcelo Brozovic Loves Inter Who Love Him Back, He'll Extend Contract"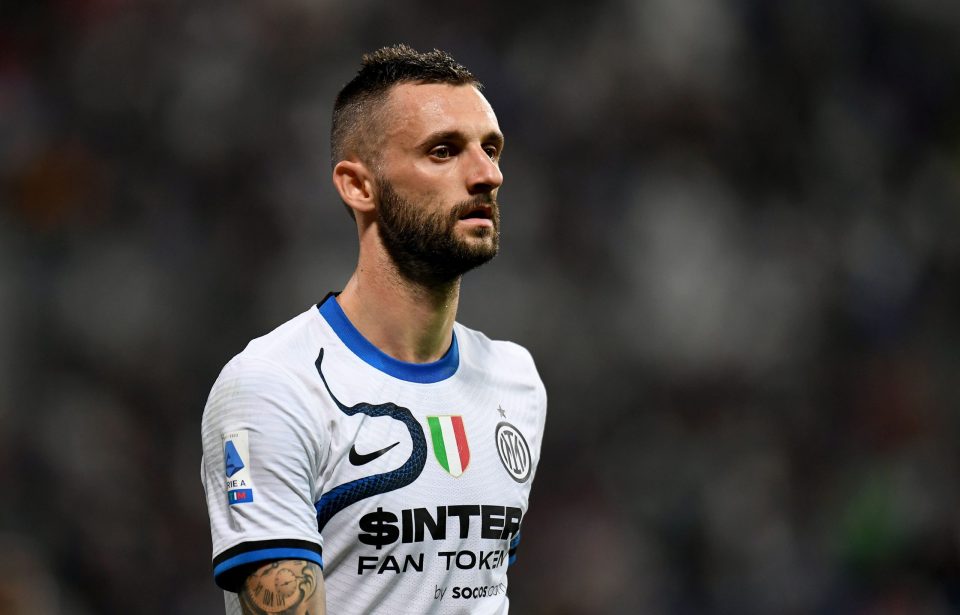 Italian journalist Fabrizio Biasin believes that Inter will find an agreement on a contract extension with midfielder Marcelo Brozovic because the relationship with the player is very good.
Writing in his column for Italian news outlet TuttoMercatoWeb, Biasin described Brozovic as "indispensable" at the Nerazzurri and suggested that he will renew with the club because he is happy and loves playing where he does.
Brozovic's contract situation is one of the most significant at the Nerazzurri currently, with the Croat's current deal set to expire at the end of June 2022 and no extension yet having been agreed upon.
This is significant especially in light of how important Brozovic is to the team on the pitch, which Biasin highlights.
Brozovic was one of the first names on the teamsheet under Luciano Spalletti and Antonio Conte, and he remains so under Simone Inzaghi, with his well-rounded skillset a major asset in the centre of the pitch both in and out of possession.
"This man's performances are always impressive," Biasin writes. "He runs 13 km in a match regularly, practically nobody gets the better of him. He has been doing it for years. He rarely misses a match. He always looks out of this world."
"He cares about everything," he goes on. "His contract is expiring and the eyes of this and that club are directed at him as if he were a white truffle. No player is indispensable, but he is 'almost indispensable.' Inter's luck is that Brozovic loves his team. Brozovic's luck is that Inter love him. An agreement will be found, I'm sure of it."