Sheriff Tiraspol Coach Yuriy Vernydub: "We Learned From Mistakes In Loss To Inter, Fans Will Be Our 12th Man"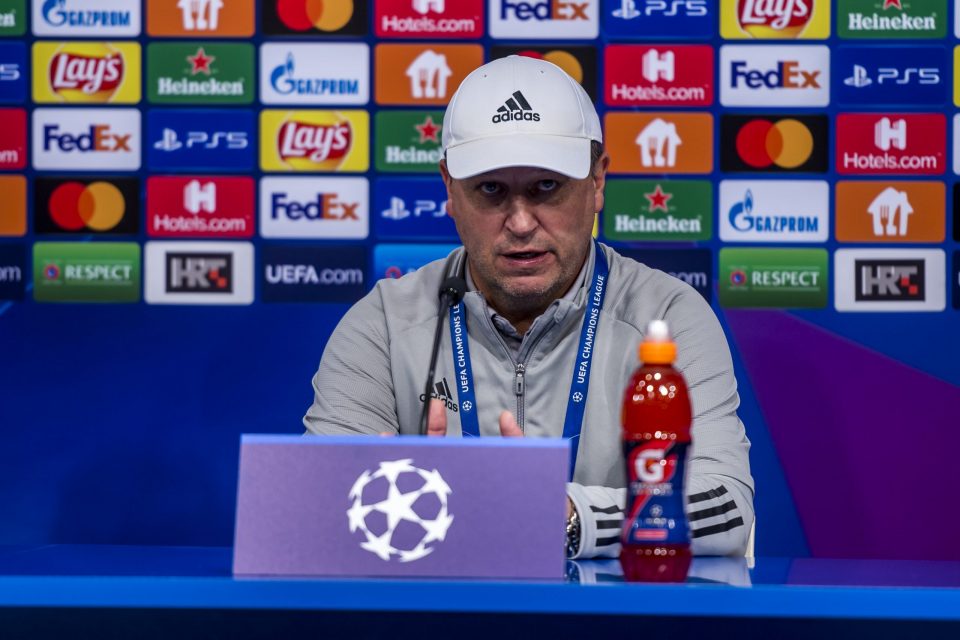 Sheriff Tiraspol head coach Yuriy Vernydub believes that his team can give Inter a bigger challenge after falling to them two weeks ago when they visited the San Siro.
Speaking in a press conference, as reported by FCInterNews, the Ukrainian tactician stressed that the Moldovan clubs would be able to learn from their mistakes and find the right approach, as well as noting the importance of playing at home in front of their fans.
Inter got their first victory of the group stage of this year's Champions League campaign when they beat Sheriff at the San Siro, and they did so with a comfortable 3-1 victory.
However, they will know that facing the Moldovan champions a second time is an entirely new challenge, not least because of the fact that in addition to having had a chance to learn more about their style of play, the Champions League new boys will be playing in more familiar surroundings.
Vernydub stated that "We will do our best, we must do everything possible. Let's try to recover energy for tomorrow's match We arrived at the great competition that is the Champions League by taking one step at a time, we are working together with the support of the fans and the city. It will be a different match than fifteen days ago because we have developed a tactical strategy after the match."
"Inter are a strong team, but the crowd will be our 12th man," he went on. "We prepared a lot after the match in Milan, the main goal is not to repeat the mistakes we made. We learned from those mistakes, I think we will show it tomorrow."