Inter Coach Simone Inzaghi: "A Fully Deserved Win, Now Recover Our Strength For AC Milan Clash"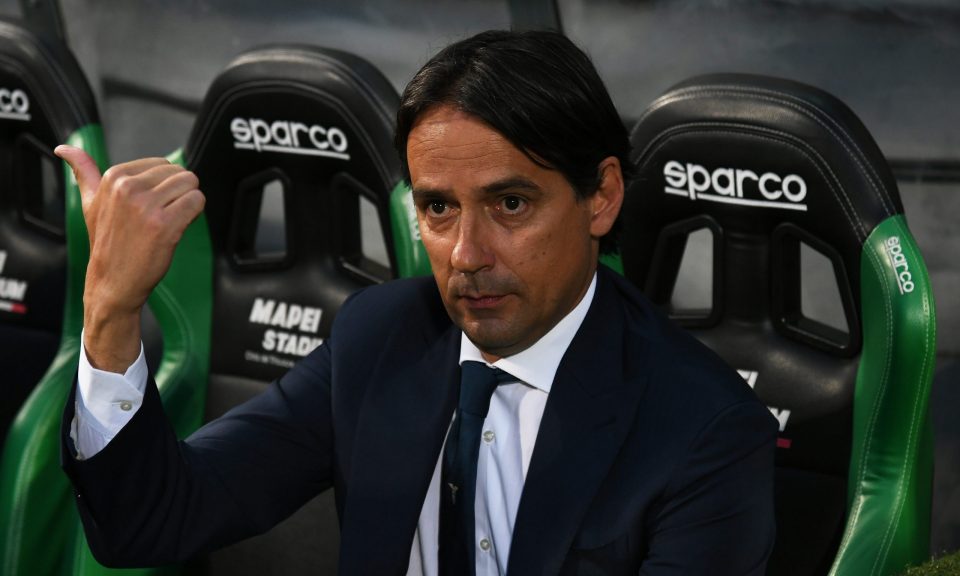 Inter head coach Simone Inzaghi is pleased to have seen his team get a comfortable and convincing win over Sheriff Tiraspol in the Champions League earlier this evening.
Speaking to Italian broadcaster Sky Sport Italia, the coach gave his immediate reaction to a match which saw his team move into second spot in their group with a 3-1 win.
The Nerazzurri dominated possession against the Moldovan champions as they had been expected to, although they missed the few good chances that came their way in the first half.
In the second half it was a different story, however, as a well-taken Marcelo Brozovic kicked off a well-deserved three-goal haul, while the Moldovan side got a consolation goal late on in the match.
Inzaghi is fully satisfied with what he saw from his team, and now hopes to keep the momentum up into the next, highly significant, match in Serie A.
"We deserved more in the first half," he said, "the team then remained lucid and in the second half we well deserved the victory."
He went on that "We got two victories of no small improtance, we did well to make them simple after they had beaten Real in Madrid and Shakhtar. Now our fate is in our hands."
"Now we have to recover physical and mental strength," he went on, "we know what the derby represents for the fans and the two clubs. We have three days to prepare in the best possible way."