Ex-AC Milan Defender Alessandro Costacurta: "Simone Inzaghi Is Discovering The Qualities Of A Player Like Federico Dimarco"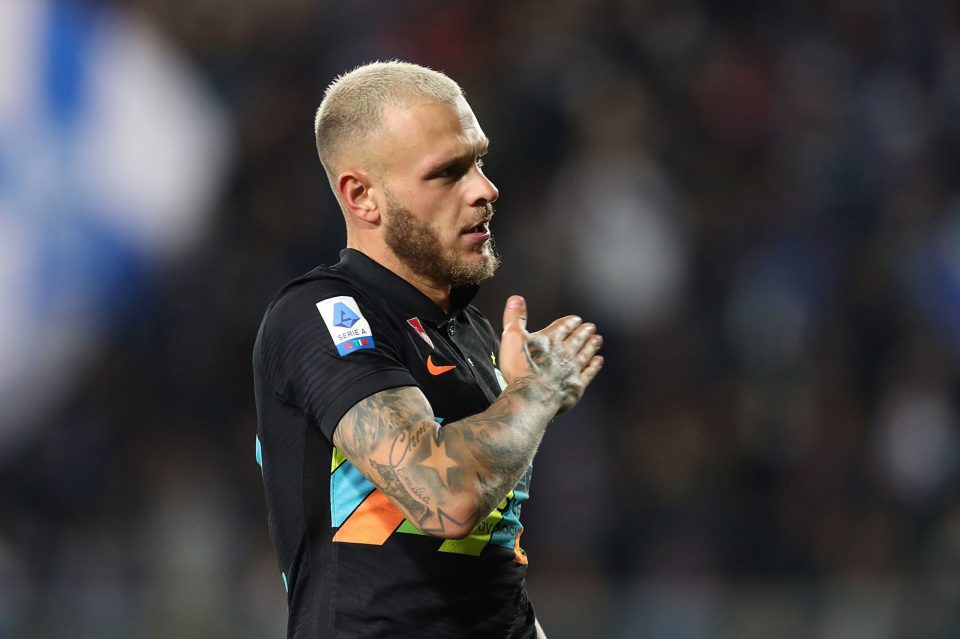 Former AC Milan defender Alessandro Costacurta has spoken in glowing terms about Inter defender Federico Dimarco, according to a report in the Italian broadcast media.
Speaking ahead of Inter's 3-1 win over FC Sheriff on Wednesday night on Sky Sport, Alessandro Costacurta actually predicted that Federico Dimarco would prove to be a key player over the 90 minutes.
"For me it could be Federico Dimarco. That left foot, with an assist or a goal. I say him."
Whilst the Italian did not directly contribute to any of Inter's three goals during his hour on the pitch, Alessandro Costacurta's comments are testament to the rise that Federico Dimarco has had at the club this season.
Alessandro Costacurta thinks it is one of Simone Inzaghi's best skills, to find players in the squad who are not thought too highly of and unlock their qualities to help the team.
"Even when he was coaching Lazio, I think it's his trademark. At Inter he is discovering the qualities of a player like Dimarco, who is amazing everyone.
"He made a big deal out of the club and now he wants to show what he's worth it. It shows. It is the team of his heart."
The left back spent 18 months on loan at Hellas Verona working under Ivan Juric where he developed dramatically into the player that Inter now have and are enjoying.