Ex-Inter Striker Julio Cruz On His Nerazzurri Career: "I Gave Everything When Called Into Question"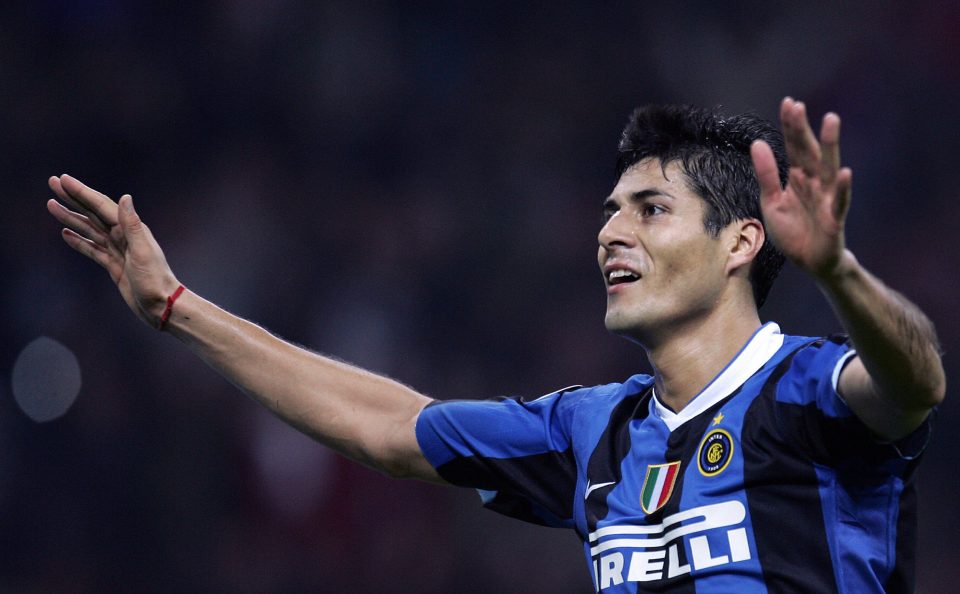 Former Inter striker Julio Cruz has been discussing his career at Inter and the players he played alongside with the Nerazzurri, according to a report in the Italian broadcast media.
Speaking whilst on Sky Sport, via FCInternews, Julio Cruz explained how when he was at Inter, there was a number of excellent strikers that were all competing for the same two positions in the team.
"We played for two places with Ibra, Martins, Vieri, Recoba and Adriano. We played for two places. I tried to give everything when I was called into question, and it went well. At Inter there were important players also in other roles."
Julio Cruz scored four goals against AC Milan during his time at the club between 2003 and 2009, but he feels the best one was the one he scored when he came off the bench in a derby in 2007.
"All those I scored were special. The best one is the one I scored coming off the bench in 2007, the draw after 11 seconds after Ronaldo's goal. We won with a goal from Ibra, it was a special match. We were all happy for that comeback."
When asked if he likes seeing Edin Dzeko at Inter this season, Julio Cruz explained that he does like the Bosnian and can see how he is adapting over time, just like Julio Cruz did.
"Yes, I like him. I have adapted to modern football, Guidolin told me that the strikers change over time because they have to play with the team. At Inter I have always had to adapt."
Julio Cruz talked about the fun he had playing with Zlatan Ibrahimovic, saying: "We had fun, we won a championship playing in pairs. Everyone said we were incompatible but that year we scored a lot of goals. I don't remember why he took the number 8 shirt, but he never asked me for the 9."
He also explained that he did not expect him to still be playing at the top-level when he was 40 years old.
"I'm telling the truth, no. I congratulate him because it's not easy. I'm glad he's doing well because he's a good guy, a great player. Then he lived in a period where Ronaldo and Messi were there so he has never won the Ballon d'Or."