Ex-Inter Midfielder Esteban Cambiasso On Edin Dzeko: "He Deserves To Be Loved More"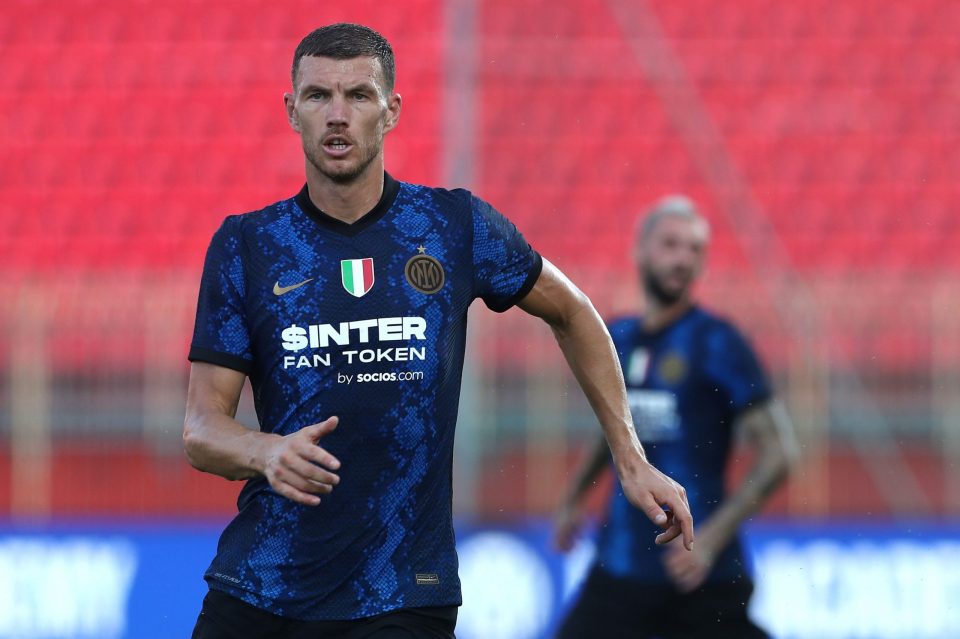 Former Inter midfielder Esteban Cambiasso has suggested that Edin Dzeko has been underappreciated throughout his career, according to a report in the Italian broadcast media.
Whilst speaking on Sky Sport, via FCInternews, Esteban Cambiasso explained that he has always had a soft spot for the Bosnian striker and admires his style of play and attitude.
"I've always had a weakness for him. I love footballers who think, even when they don't get too involved in the game.
"Dzeko is always fundamental for what he does himself and for what he allows others to do to the team. His character slows him down a bit in people's feelings: he deserves to be loved much more."
Edin Dzeko joined Inter in the summer almost immediately after Romelu Lukaku's departure for Chelsea was confirmed for €115 million.
He had spent the past few seasons at AS Roma where he had become a fan favourite and scored an impressive 77 goals.
The Bosnian has also been very impressive in the Premier League with Manchester City where he won the title, and earlier in his career at the Bundesliga side Wolfsburg.
So far this season, he has netted seven times for Inter which is an impressive return for a 35-year-old striker that some thought maybe too old to be impactful.