AC Milan Midfielder Sandro Tonali: "In Summer 2020 I Heard Inter Were Interested But Didn't Know Anything"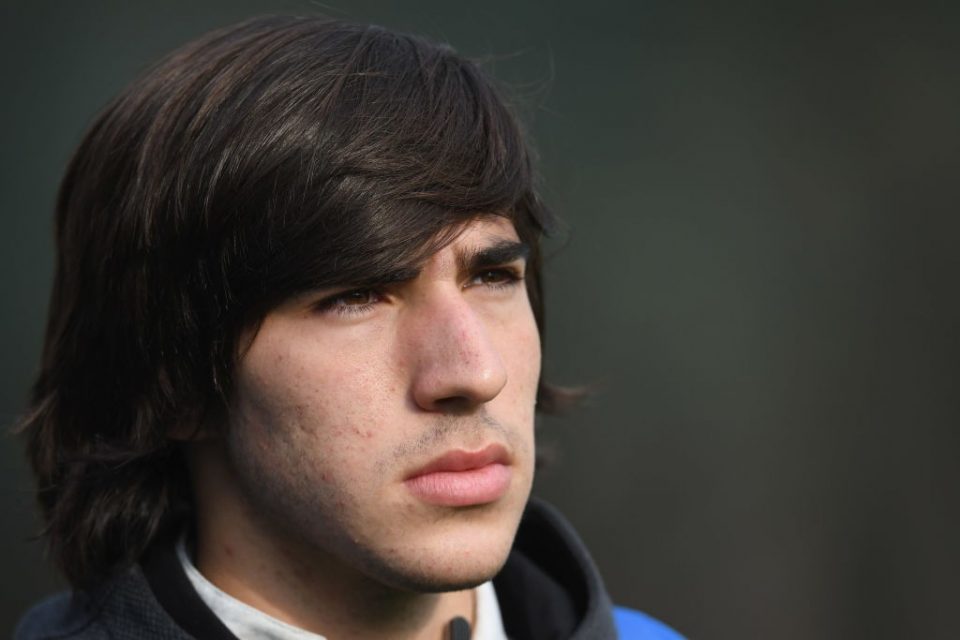 AC Milan Sanro Tonali is aware that he could have been on the other side of the divide in tomorrow's Milan derby between the Rossoneri and Inter, but he does not feel that he was close to a move.
Speaking to Milan-based newspaper Corriere della Sera in an interview published in today's print edition, Tonali spoke about the rumours linking him to the Nerazzurri in the summer of 2020, and also affirmed his admiration for Inter midfielder Nicolo Barella.
Tonali had impressed with his performances for Brescia, first in Serie B, and then after helping them win promotion, in Serie A during the 2019-20 campaign.
The young midfielder's displays were enough to earn him the transfer interest of a number of top Italian clubs, and Inter were reportedly among those chasing his signature.
In the end, it was the Rossoneri who showed the greatest interest in Tonali and won the chase for his signing, and as far as he is concerned this is all that matters.
Tonali belives that the derby will be an evenly-contested match, stating that "There are no favourites in the derby. There is too much energy, too much tension. We will try to play the game without compromising the way we play, which is our strength."
He called international teammate and club rival Barella "A great friend and player, I admire him very much."
And on whether he could have ended up at Inter in the summer of 2020 the midfielder stated that "I'd heard it, but I didn't know anything. At Milan I am very happy, for me it is a dream to be here, at the team I cheered for as a child and that I watched at the stadium with my dad."