Ex-Inter Defender Andrea Mandorlini: "Inter Can Defend The Scudetto, Waiting For Lautaro In The Derby"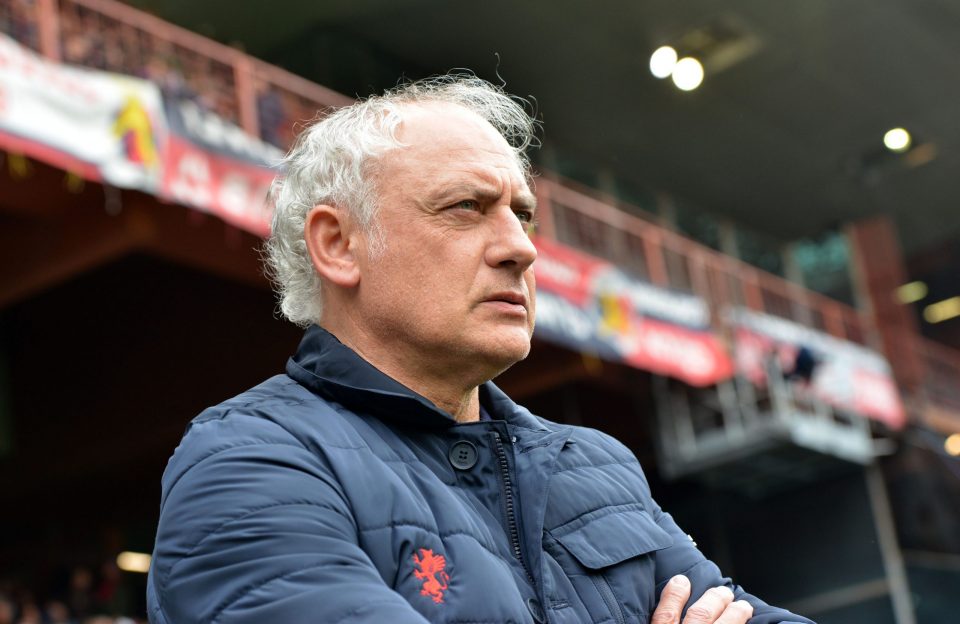 Former Inter defender Andrea Mandorlini believes that Inter can defend last season's Scudetto crown this campaign.
Speaking to Italian news outlet FCInter1908 ahead of the Milan derby tomorrow, Mandorlini gave his thoughts on the direction of his former club, and also singled out Lautaro Martinez as a player who could announce himself in tomorrow's clash with AC Milan.
Inter will have their work cut out for them when they face a Rossoneri side who are seven points ahead of them in the Serie A having won ten and drawn one of their opening eleven matches of the season.
However, the Nerazzurri are also confident, with their recent form having been very encouraging, and Simone Inzaghi's team will feel that they have all the necessary quality to get the result they need out of tomorrow's match.
Going into the match, Mandorlini praised the qualities of both teams, stating that "They are two teams who are doing well. Obviously, I hope that we will finish higher, even if they are ahead in the standings. If one is up front and in the lead… Milan have done very well, but Inter are Inter and they can do well too."
"It would be a difficult distance to bridge," he suggested of coming back from a loss tommorow. "Yes, it is much more important to us. Winning would be very important, we must not allow ourselves to get further behind. We just have to win."
On the tactical key to the match, Mandorlini stated that "The key is always who defends better. The importance is in the defensive phase, above all. Against top forwards and midfielders who move forward, it's really important to defend well."
"I think everyone is waiting for Lautaro," he went on, "he is having an unlucky period, he has been missing up front lately. In this derby we need him."
Of the job done by Simone Inzaghi as coach so far he said that "After everything that happened in the summer, we are still up there, with a competitive team in all competitions. It was supposed to be a somewhat down season, but instead, thanks to Inzaghi's work, Inter are still a protagonist. You can see the work behind it."
"Antonio [Conte] achieved something significant and I think he can do it once again in England," he continued. |Simone is calmer, the team is more aware of their limits and this adds something."
On the renewals of Lautaro Martinez and Nicolo Barella he stated that "They are important renewals, as the others will be. They give continuity to the project."
And on extending the contract of Marcelo Brozovic he stated that "It is important, Brozovic has shown that he is very good in that position. There aren't a lot of players like that, he plays that role in the best way. I hope he will be able to renew, because he is fundamental to this Inter."
On the proposed demolition of the San Siro Mandorlini stated that "It's not nice to me, I'm a nostalgic person. The future is the future and we need to know how to adapt. For my part there is great nostalgia. I was lucky enough to play there and the very thought of not seeing it again makes me sick. Life goes on and we have to adapt. In England, for example, we see great new stadiums, we need to keep up with that innovation."
Of a second Scudetto he said that "I believe. Inter has it all: the organization, the club. The clouds are gone, so I really believe it. Tomorrow will be an important step, I think it's really fundamental. I'm sure the means are all there."